It can be hard to pick out your child's party decor. Of course you wanna make their day as special as can be with all their best friends and gifts but in order to make their day memorable, you need to focus on the decor as well. So to help get you started, I've come up with a list of rental items kids party decor in Hamilton that you need to get started on planning your child's best birthday party including Hamilton safari animal decor rentals, balloon arch rentals and disney backdrops.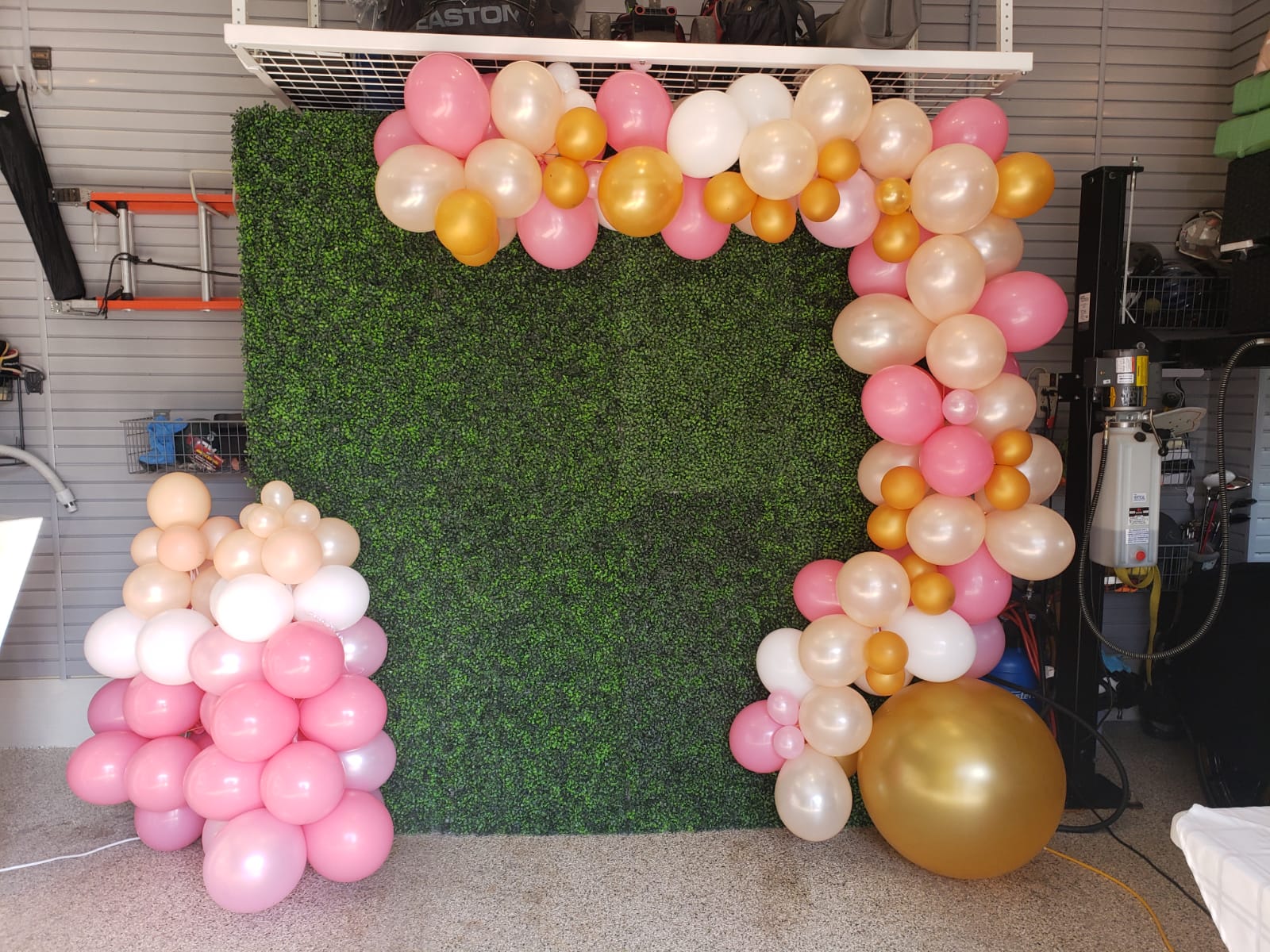 Disney backdrops kids Party Decor in Hamilton
We offer a variety of Disney backdrops for kids parties. They're great for photos and as decor. They can all be yours for a day for just $99.
Marvel Avengers Backdrop
Does your child love Avengers? Purchase our 5×7 backdrop rental our kids party decor in Hamilton that features a powerful team that is sure to make your child feel just as powerful on their special day. 
Toy Story Backdrop 
To infinity and beyond! Bring Woody and his friends along for the party! This 5×7 backdrop is great for any venue.
Cars Backdrop
Does your child love the Cars movie? A lot of kids do! This is a great option for a child party since it'll appeal to so many.
Paw Patrol Backdrop
"Paw patrol! Paw Patrol! We'll be there on the double!" If your child would recognize that tune, our paw patrol backdrop rental in Hamilton is a great choice for you! 
Princess Castle Backdrop
If your child loves princesses, this is the one for you! It is full of pink flowers and has a beautiful castle that the children will love.
Lion King Backdrop
Everyone loves lion king! This backdrop will appeal to anyone and everyone and is a great option for a party that adults will be attending as well.
Elsa Frozen Snowman Backdrop 
Let it go! Frozen is loved by most kids and would be a safe choice.  
Hamilton Safari Animal Decor Rentals
We offer a wide variety of animal statue rentals in Hamilton to liven up your party and get the kids excited. Maybe they'll even think they're real for a minute! They are also some of our cheapest decor but will have your guests just as impressed. Our kids party decor in Hamilton safari animal decor rentals are great for a child's party! For just $99 each, you can ensure this party will be unforgettable. These are sure to make the event unforgettable.
Kangaroo Baby
This cute Kangaroo baby will not collide with any other decor since it is a light tan colour and would be such a cute addition to the event. It is also a less intimidating option for a kids party.  
Zebra
This Zebra decor rental in Hamilton would be great for a black-and-white themed party. We also offer a grand-scale zebra if you have room for a larger one. It would be great for an outdoor party. 
Trunk up Baby Elephant 
This decor item won't clash with your other decoration as it is a light grey colour and since everyone loves Elephants, this choice is definitely a safe one. 
Giraffe
We offer three different Giraffes, a baby Giraffe, an adult Giraffe and a resting Giraffe. If you're not sure you'll have enough room, go with the grandbaby giraffe. They're light and dark brown so keep that in mind when choosing your other party decor items in kids party decor in Hamilton. 
Gorilla
If you're having an outdoor party, consider getting our Hamilton Gorilla decor rental and hiding it in the bushes slightly to seem real! Since it's black it definitely will not clash with any other decor. 
African Lion
Our African Lion rental in Hamilton is sure to cause a fright at first! But everyone will love it. 
Bengal Tiger
In addition to the African Lion, we also offer another big cat. The Bengal Tiger! The both of them together make a fierce team and would be awesome together at any party for children.
South African Rhino
The South African rhino rental in Hamilton would be great placed by a pond, pool, or in grass since it is dipping its head down. This is another great option for a rental item that won't clash with your other decor.
Large Box Turtle
Last but certainly not least, we have the large box Turtle decor rental in Hamilton. This is sure to look super real if placed in the grass and would make a great addition to any party. For a kid's party, this is a great option since a turtle is less intimidating than some of the other safari rental options in Hamilton.
Hamilton balloon decor rentals
Another option for decorating at a child's party would be to get one of our balloon arches. Our kids party decor in Hamilton loves balloons and it would be a show-stopping piece of decor. A full Hamilton balloon arch can be rented for $399. To rent half a balloon arch, it'll cost you $299. With those prices, you get the choice of four colours and the option to add more for an additional fee. Here are some colour combos I recommend for kids' parties
green, navy, blue and black

light blue, chrome blue, orange and white

peach, magenta, gold and purple

Yellow, silver, purple and white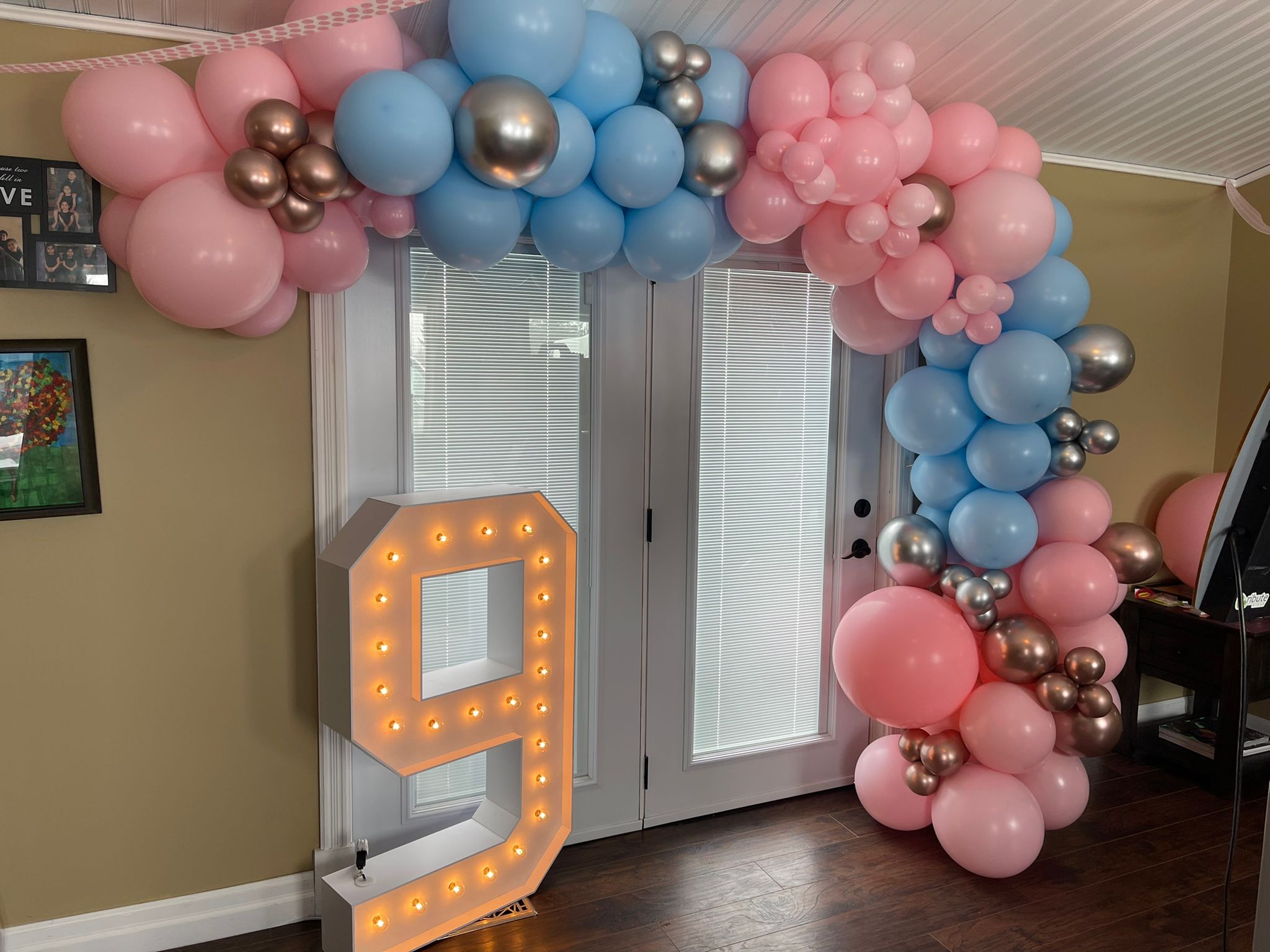 Now that you've heard about all of our kids' decor rentals in Hamilton, which ones will you choose to have at your child's party?