Rent Marquee Letters Orangeville
Orangeville Marquee Letters Company
Welcome to Toronto Marquee Lights, the best location to rent marquee letters in Orangeville. We proudly provide Orangeville events with opulent marquee letter rentals that will be the talk of the town. Our outstanding collection of Orangeville marquee letters caters to romantic affairs, birthday parties, corporate celebrations, and much more! We are also pleased to offer other items to improve your event's ambiance like balloon decor, flower wall rentals, photo booth rentals, and more available in Orangeville, ON.
Finally, look for us on Wedding Wire and TheKnot where we are rated a trusted vendor thanks to our happy clients.
Marquee letter rentals in Orangeville cost $89 each + delivery.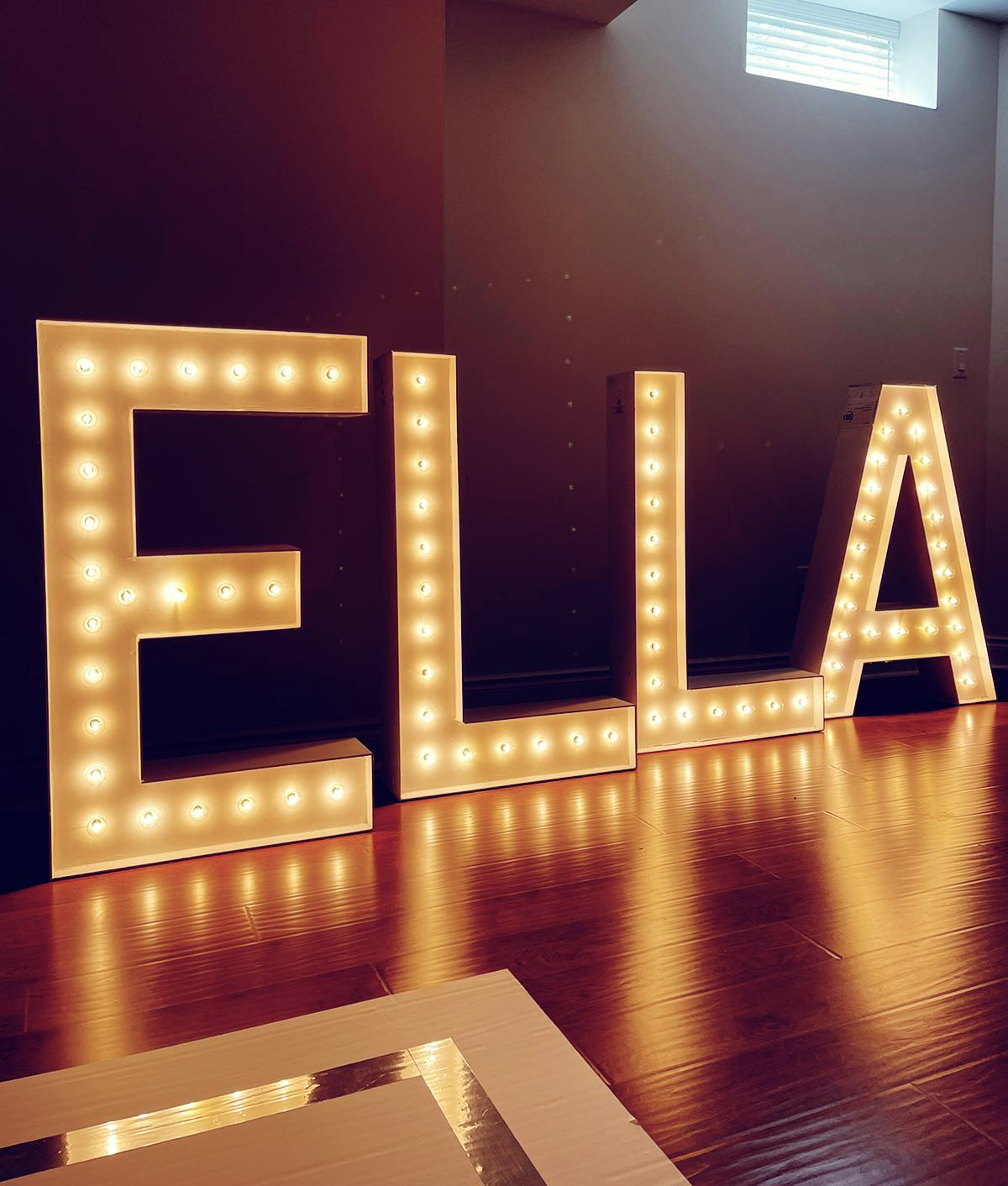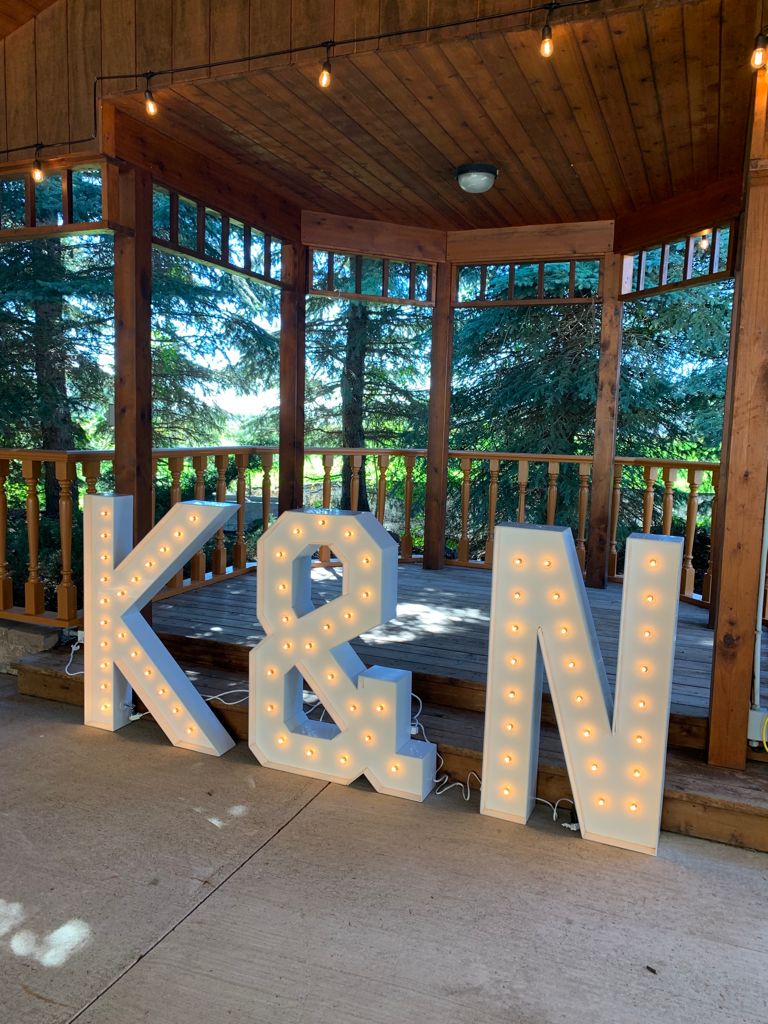 Rent Marquee Letters with Lights in Orangeville
Marquee letters with lights set the stage for an inviting ambiance at Orangeville events. Lighting up parties both day and night, indoors or out, our marquee monograms create brilliant eye-capturing displays. We offer our dazzling marquee lights in a variety of color tones to cater to your Orangeville events environment.
Our marquee letters with lights for rent in Orangeville are affordable- they cost $89 each + delivery.
Orangeville Marquee Numbers for Rent
Create statement decor for momentous events in Orangeville with massive marquee numbers displays. Perfect for milestone birthday parties, corporate events, and graduation ceremonies in Orangeville; our marquee numbers stand 4 ft tall. We have both retro and modern style marquee letters, which can be accentuated with a bright balloon arch – choose from 24 colors!
Marquee number rentals cost $89 each + delivery in Orangeville – inquire here.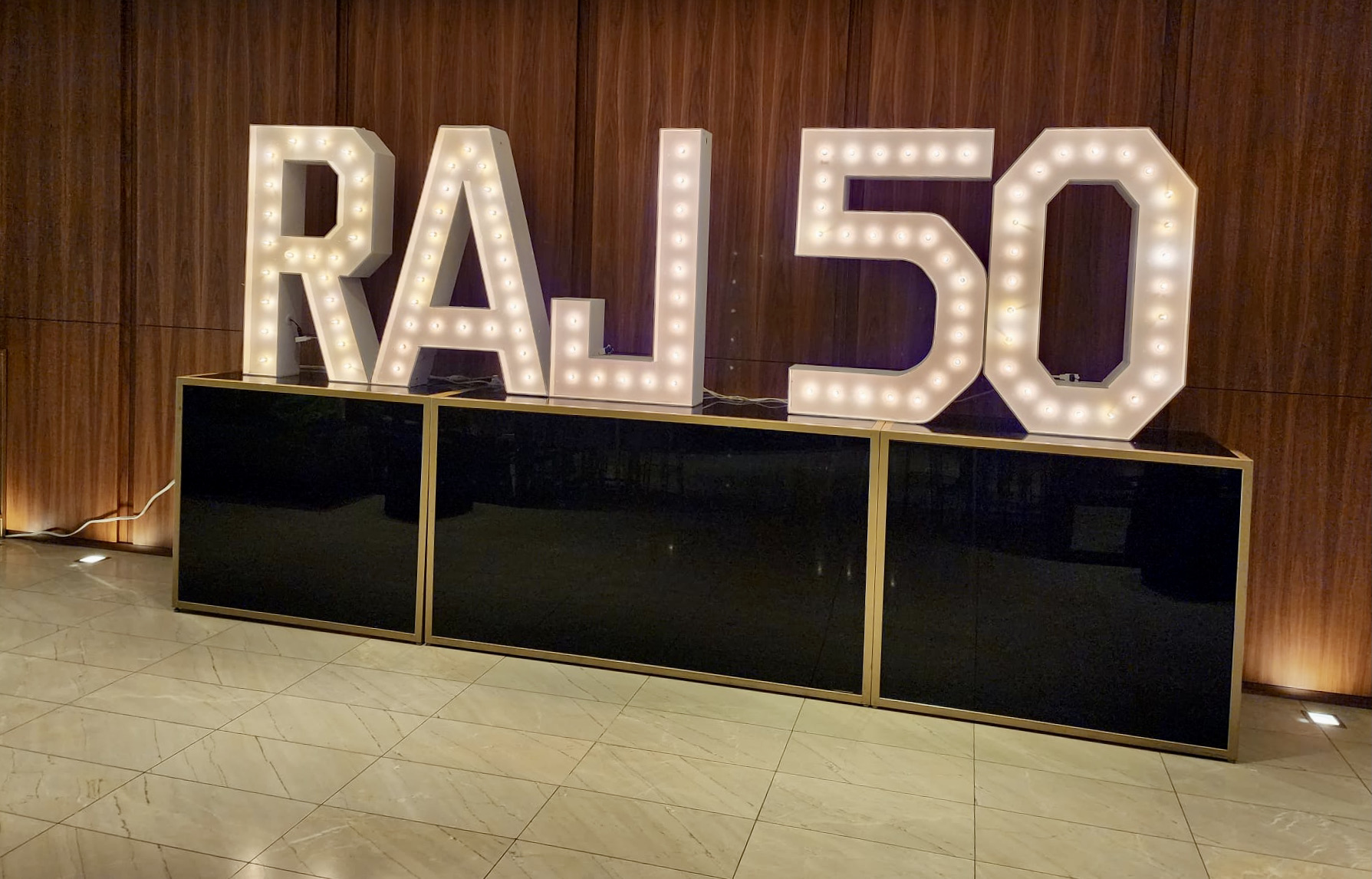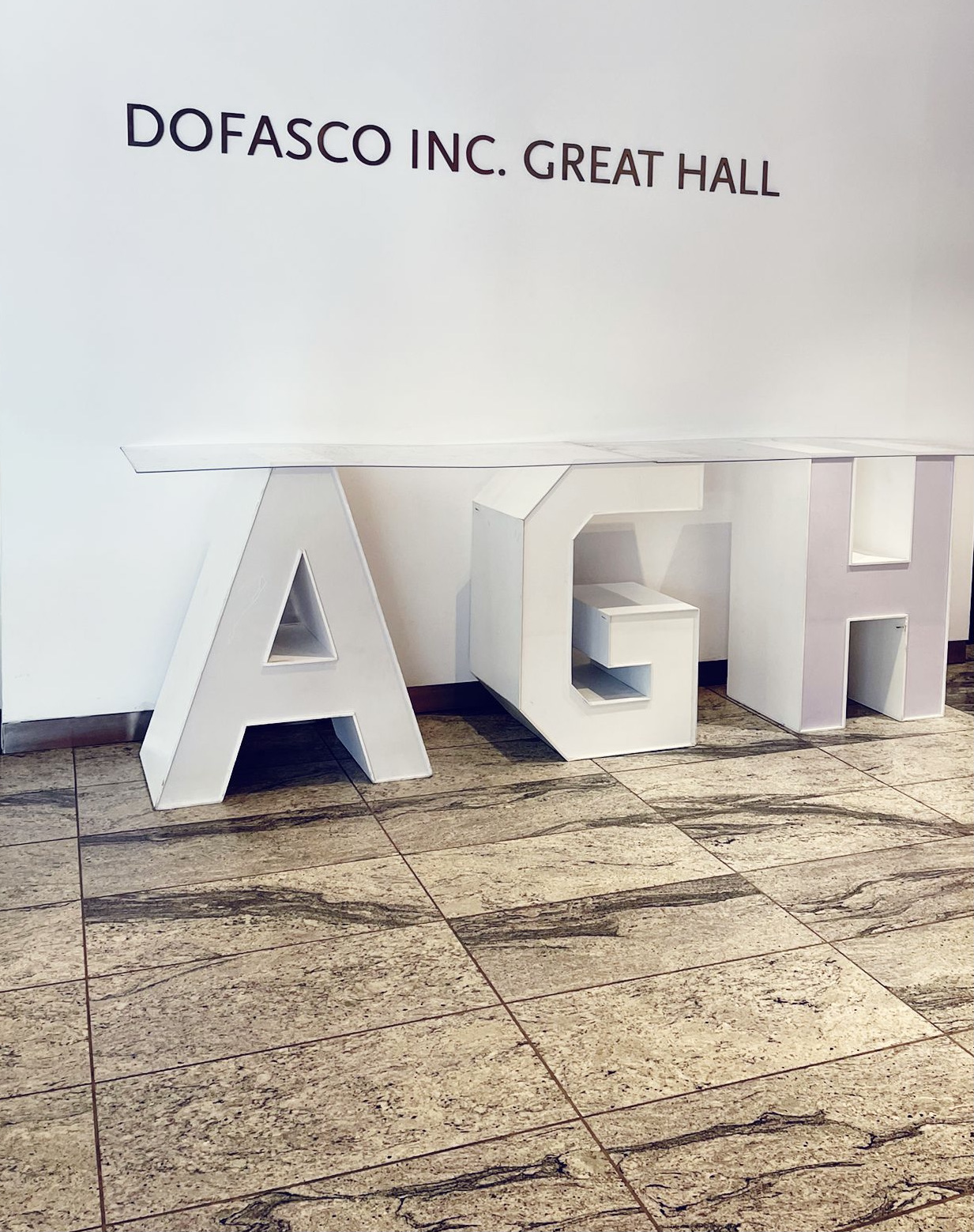 Orangeville Marquee Block Letter Tables for Rent
Our 3ft block marquee letters can be displayed practically with a sleek glass table top creating a marquee block letter table. An elegant place to display merchandise, gifts, a cake, or refreshments, marquee block letter tables are one of our most popular rentals in Orangeville. The top rented tables in Orangeville are the ONE and BABY tables. Alternatively, for a more custom look, create a marquee table with any combination of marquee letters, numbers, or symbols.
Marquee block letters cost $89 per marquee + delivery in Orangeville. We provide the glass tabletop for free!
Orangeville Wedding Marquees for Rent
Celebrate your wedding day in Orangeville in a romantic way with a marquee letters display. Many Orangeville couples choose to display magnificent marquee monograms displaying the newlywed's last name, initials, or wedding date. Plus, we have a romantic marquee selection perfect for Orangeville weddings including LOVE, MR & MRS, and the lovely marquee heart displays.
If you are hoping to get engaged in Orangeville, consider popping the question with the magical MARRY ME marquee that pairs beautifully with the red rose flower wall.
Wedding marquee letter rentals in Orangeville cost $89 each + delivery.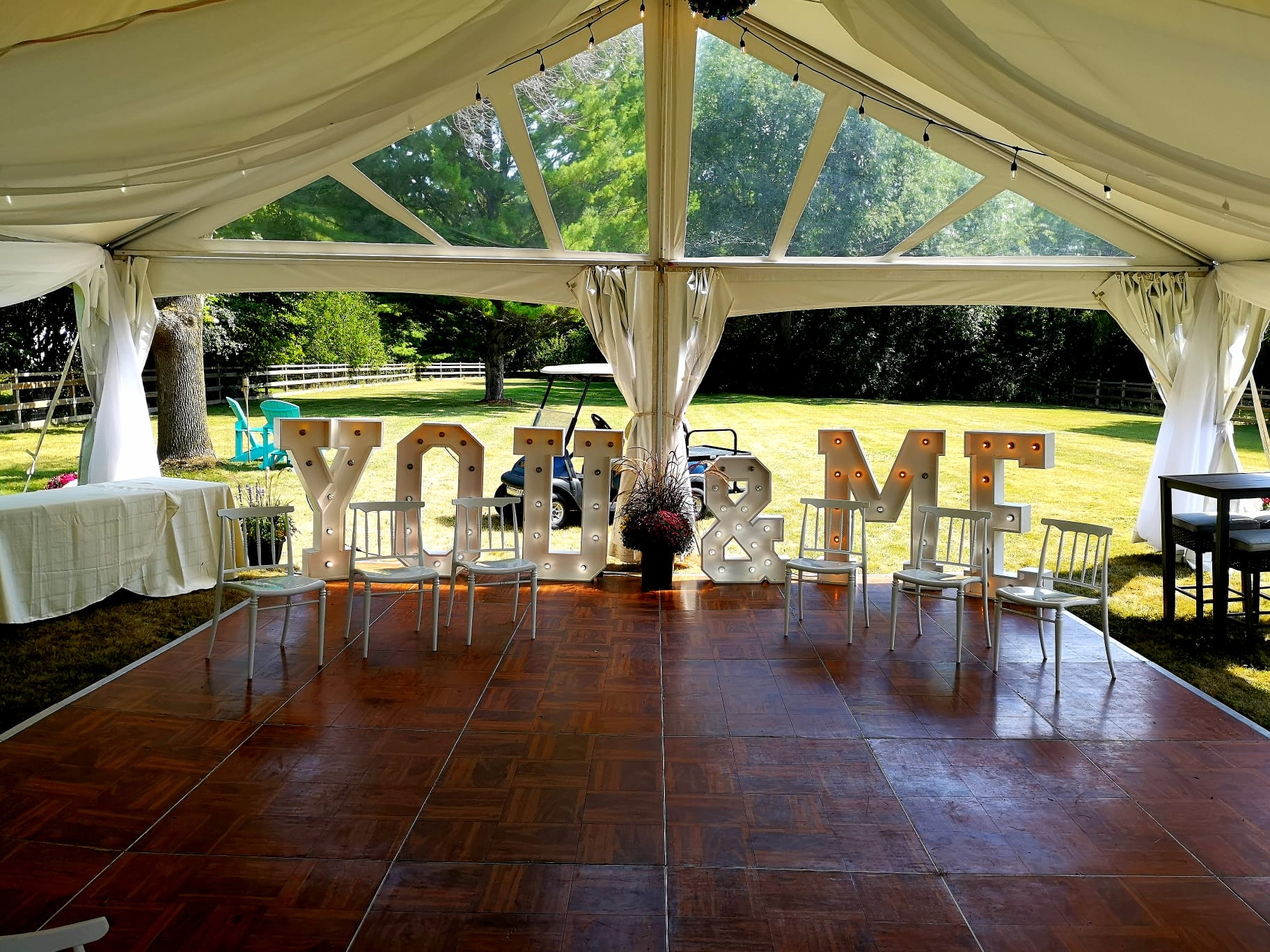 ORANGEVILLE  FLOWER WALLS
ORANGEVILLE BALLOON DECOR
ORANGEVILLE    PHOTO BOOTHS