Rent Marquee Letters Kitchener
Kitchener Marquee Letters Company
Welcome to Toronto Marquee Lights, the #1 event decor company renting marquee letters in Kitchener and across the GTA. Our marquee letters for rent in Kitchener are proudly handmade in Canada with premium materials. A timeless event decor item, our marquee letters are a great way to customize your next event or party in Kitchener. Marquee letters are the hottest event decor item this year, most popular at Kitchener birthday bashes, wedding receptions, corporate functions and more!
We have happily served thousands of happy customers in Kitchener and surrounding GTA; helping us earn trusted vendor titles on Wedding Wire and TheKnot. Please, be sure to check out some of our reviews here and on Google if you are interested in hearing more!
Marquee letter rentals in Kitchener cost $89 each + delivery.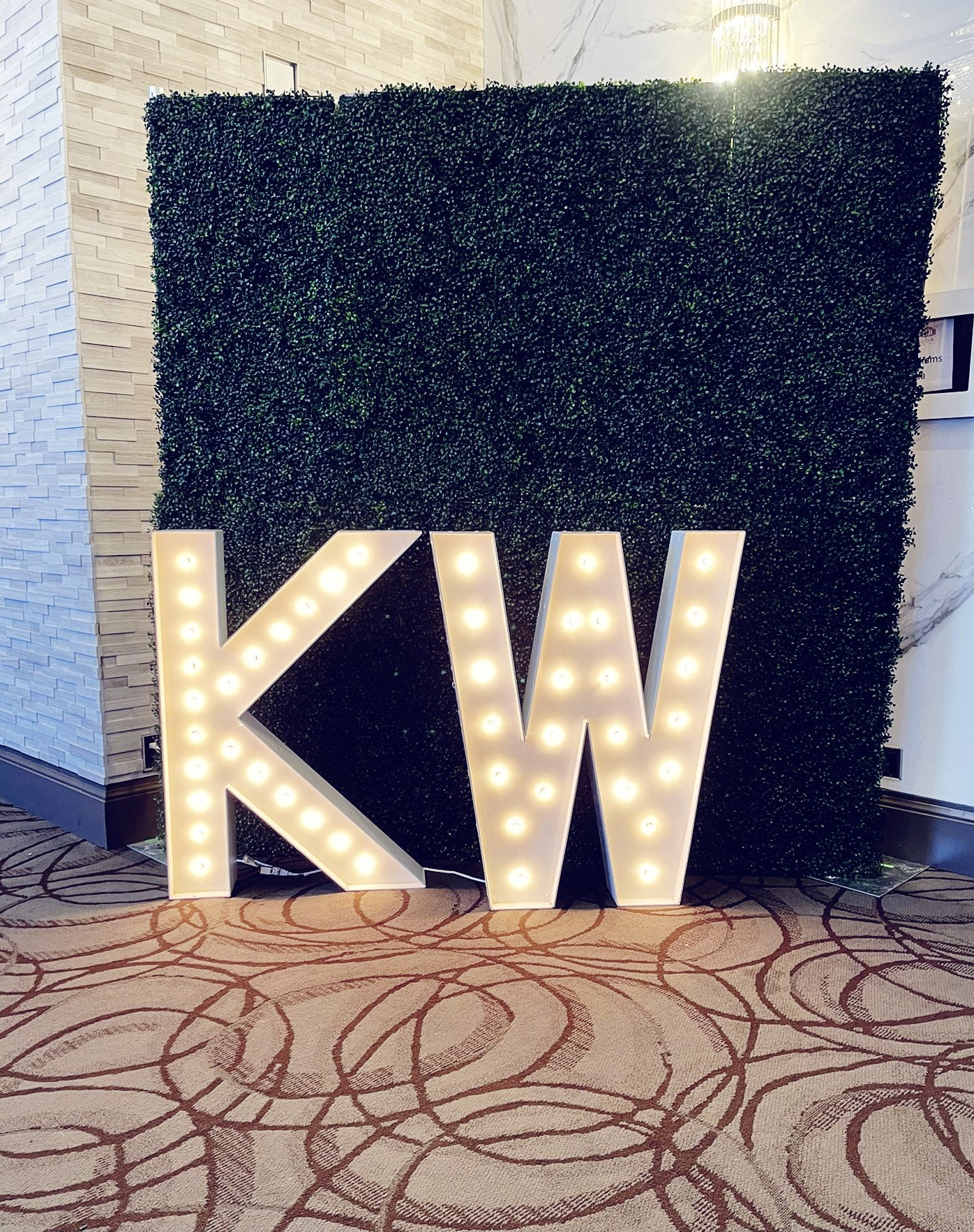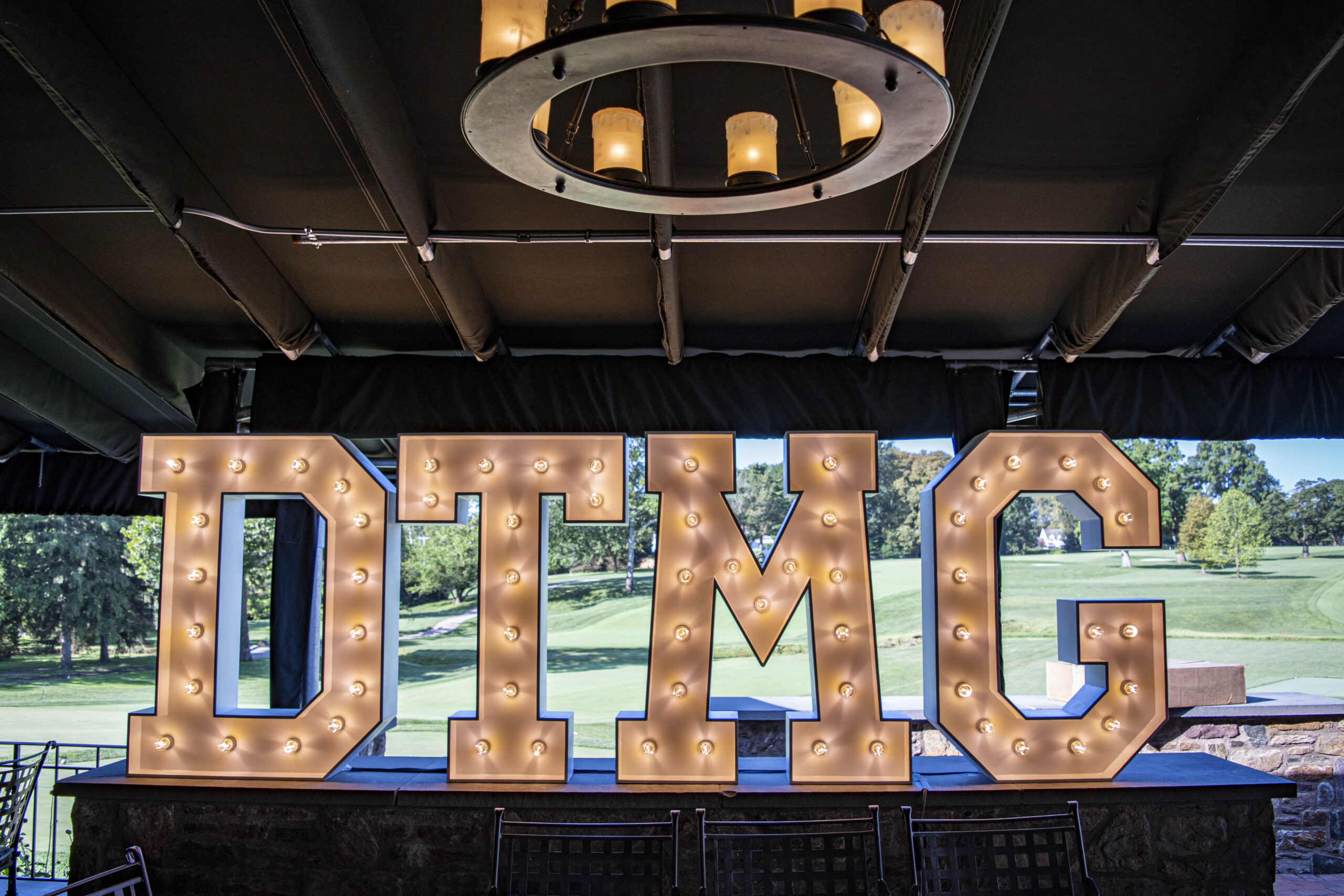 Rent Marquee Letters with Lights in Kitchener
Rent marquee letters with lights in Kitchener to keep the party going all night long. A great way to bright the atmosphere at Kitchener events both indoors and out, our marquee letters with lights are powered with high-quality LED light bulbs. Highlight key locations at your event venue, marquee letters with lights stand 4ft tall creating eye-catching displays. Beloved for their personalized flair, create custom marquee letter displays that pair perfectly with our other event rental items like balloon decor, flower walls, and more available in Kitchener.
Our marquee letters with lights for rent in Kitchener, ON are very affordable costing $89 each + delivery.
Kitchener Marquee Numbers for Rent
If you are hosting a milestone birthday party, corporate gala, or marketing event in Kingston, marquee number rentals are a versatile way to decorate. Now offering a variety of fonts, sizes, and light color choices in Kingston, our marquee number rentals can be customized to match your event's decor scheme.
Marquee number rentals cost $89 each + delivery in Kitchener, Learn more here.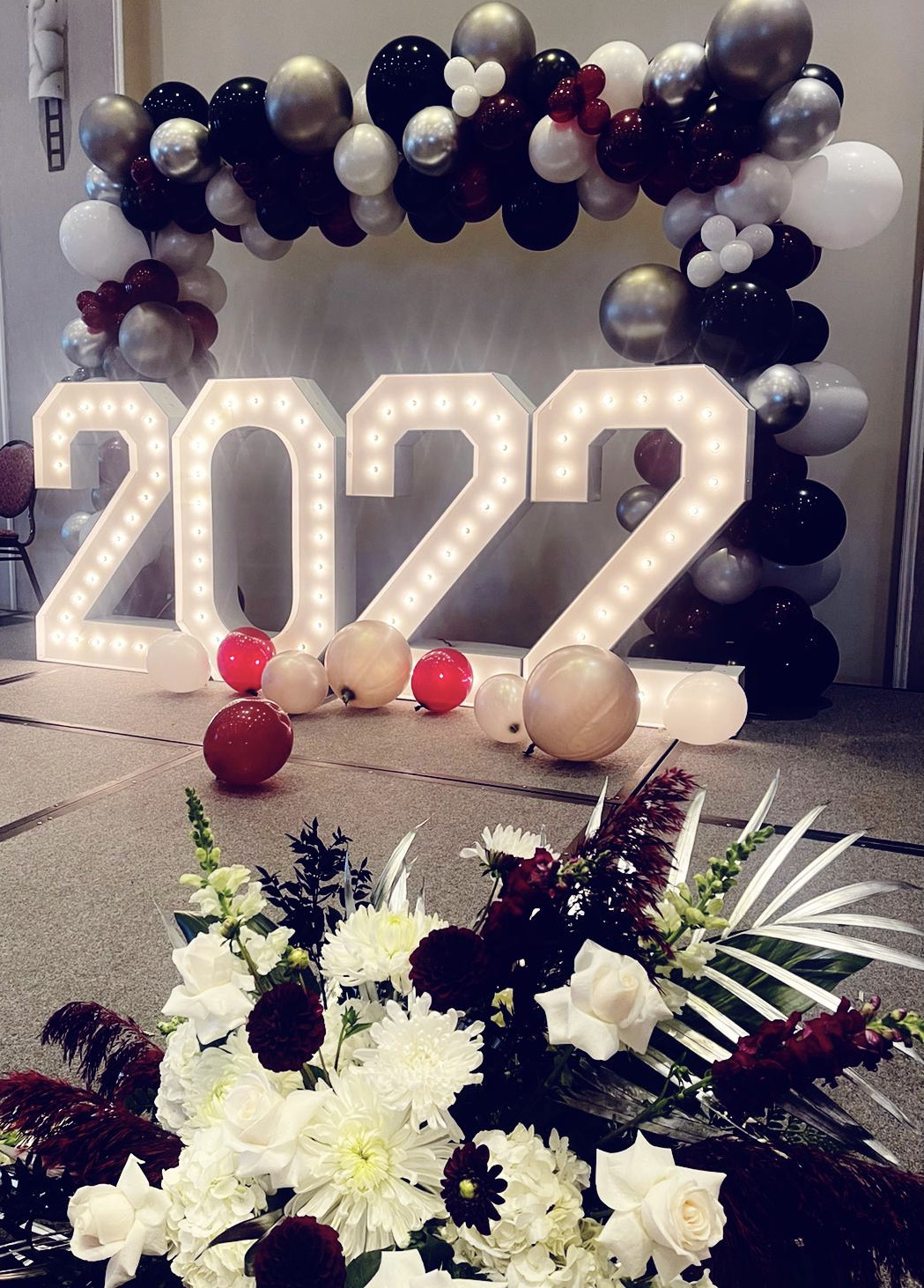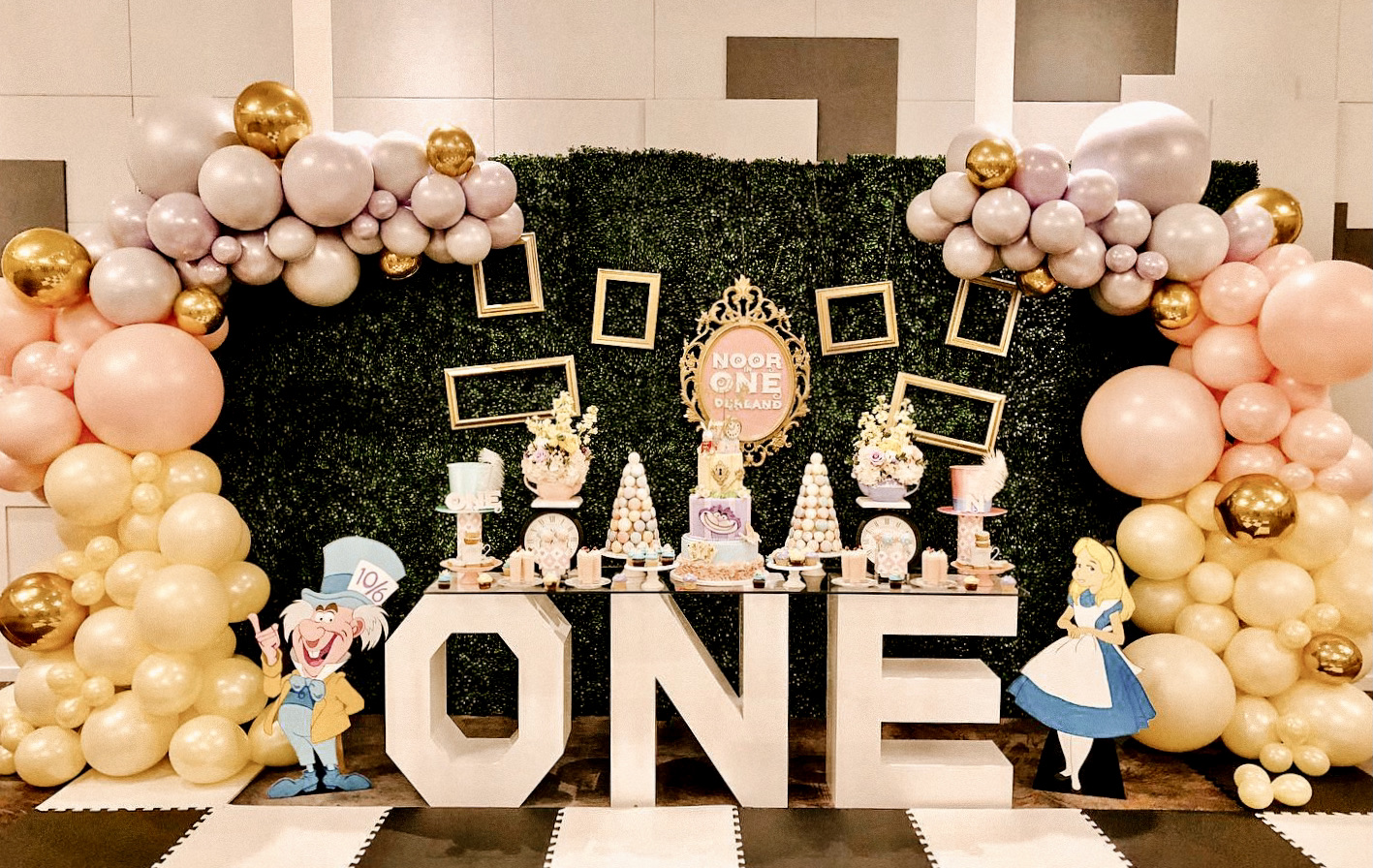 Kitchener Marquee Block Letter Tables for Rent
Marquee block letters stand 3ft tall and are most used to create marquee block letter tables for rent in Kitchener. A great spot for displaying gifts, merchandise, a cake, drinks and more; marquee block tables instantly create a charming tablescape. Most used at Kitchener birthday parties, baby showers, and gender reveal parties, our most popular marquee block tables for rent are the ONE and BABY tables. Create a custom marquee table for your event with any combination of marquee block letters, numbers, or symbols.
Marquee block letters cost $89 per marquee + delivery in Kitchener, ON. We provide the sleek glass tabletop at no additional cost.
Kitchener Wedding Marquee Letters for Rent
Our elegant marquee letters are extremely popular at romantic Kitchener affairs including wedding receptions, vow renewal ceremonies, anniversary parties, marriage proposals and more. Top choice wedding marquee letter rentals in Kitchener are our LOVE, MR & MRS and the lovely marquee heart displays. Alternatively, create a memorable marquee display with custom couple's initials, names or wedding dates.
Hoping to tie the knot in Kitchener? Check out our MARRY ME marquee rental. It pairs perfectly with our red rose flower wall.