Rent Marquee Letters Cobourg
Chatham Marquee Letters Company
Welcome to Toronto Marquee Lights, the top company to rent marquee letters in Chatham, ON. As a small boutique company, we aim to provide the best quality marquee letters at the lowest rates possible. We are a one-stop shop for event decor, we also provide balloon decor, flower wall rentals, photo booth rentals, and more available in Chatham.
Finally, look for us on  Wedding Wire and TheKnot where we have earned the title of a trusted vendor thanks to our satisfied clients.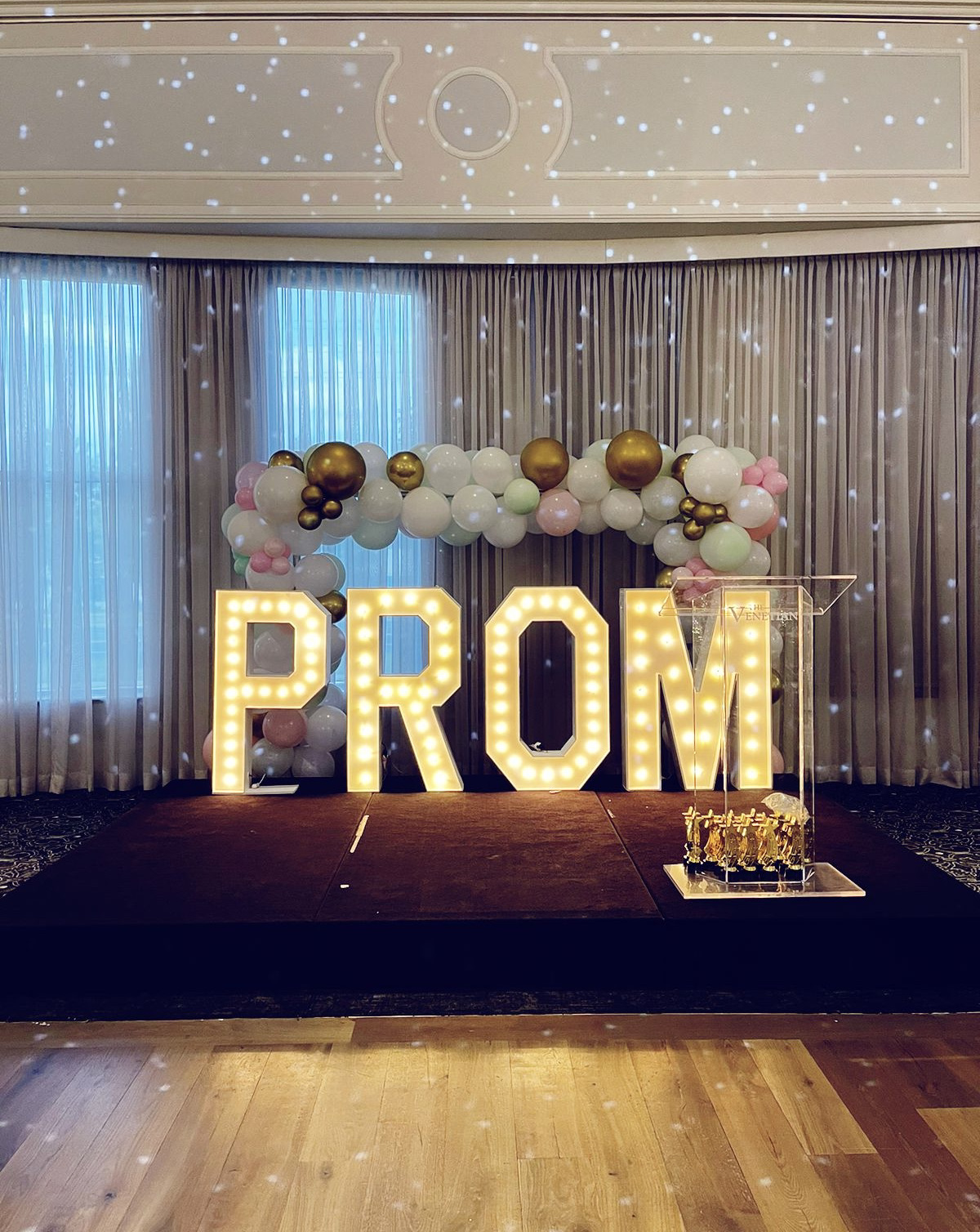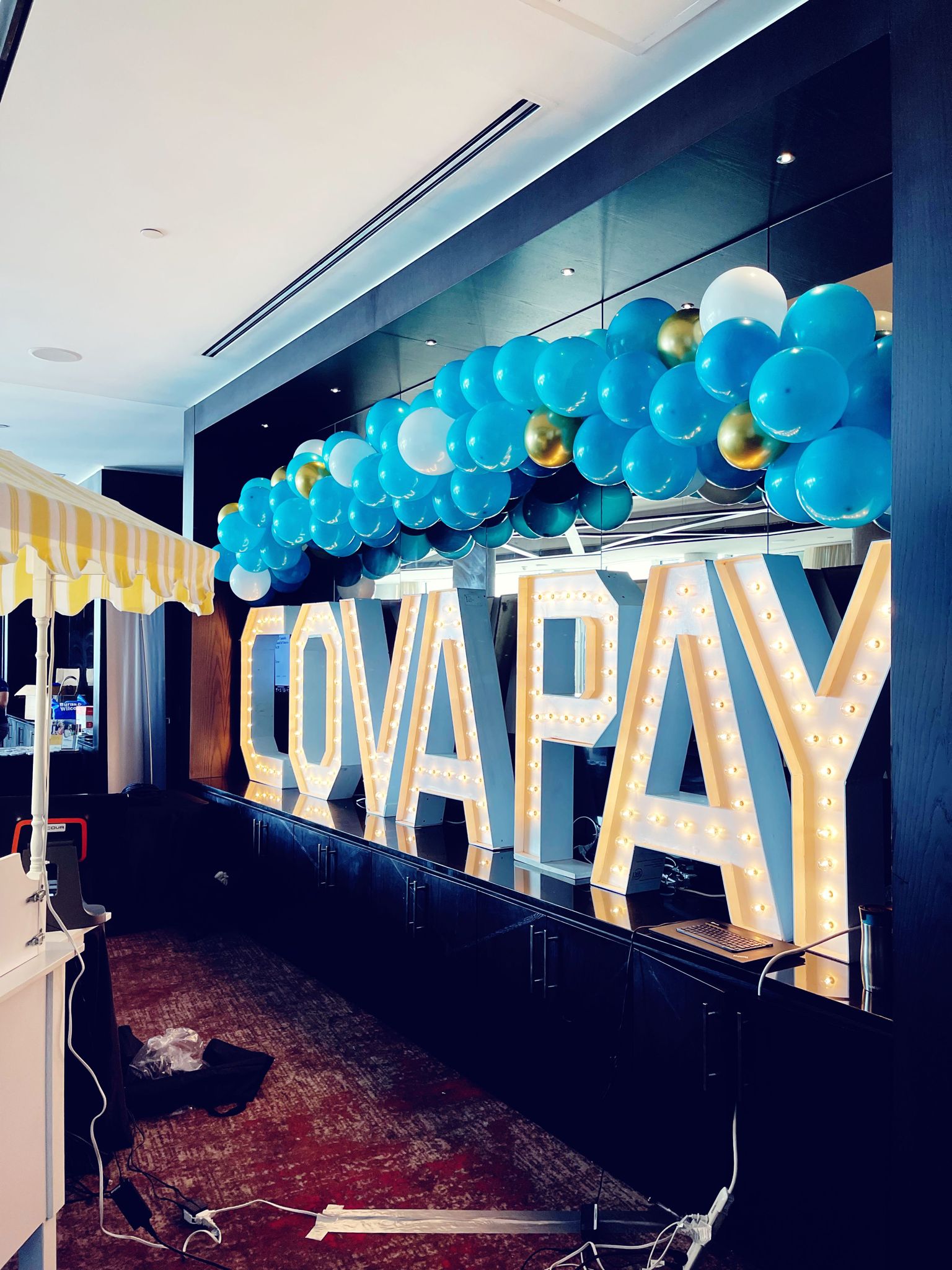 Rent Marquee Letters with Lights in Cobourg
Our classic marquee inspired marquee letters with lights will have your event venue in Cobourg, ON glowing. Our massive marquee lights are hand-fitted with high-power LED lightbulbs providing a radiant beam of light elevating your events' ambiance. We are now offering our marquee letters with lights in several lightbulb shades in Cobourg.
Our marquee letters with lights for rent in Cobourg are affordable- they cost $89 each + delivery.
Cobourg Marquee Numbers for Rent
For those celebrating a milestone birthday bash, corporate achievement, graduation ceremony or landmark sales event in Cobourg, our marquee numbers are an unbeatable event rental. Standing 4ft tall, the guest of honour can capture fantastic photos next to our classic marquee numbers. Consider pairing your marquee numbers display with a bright balloon arch – mix and match from any 24 colour choices!
Marquee number rentals cost $89 each + delivery in Cobourg – learn more here.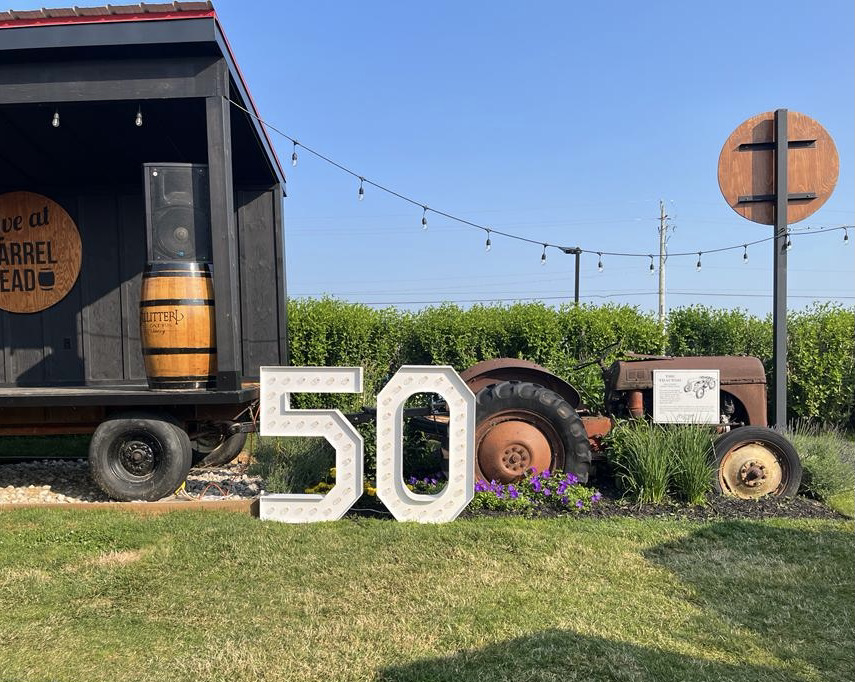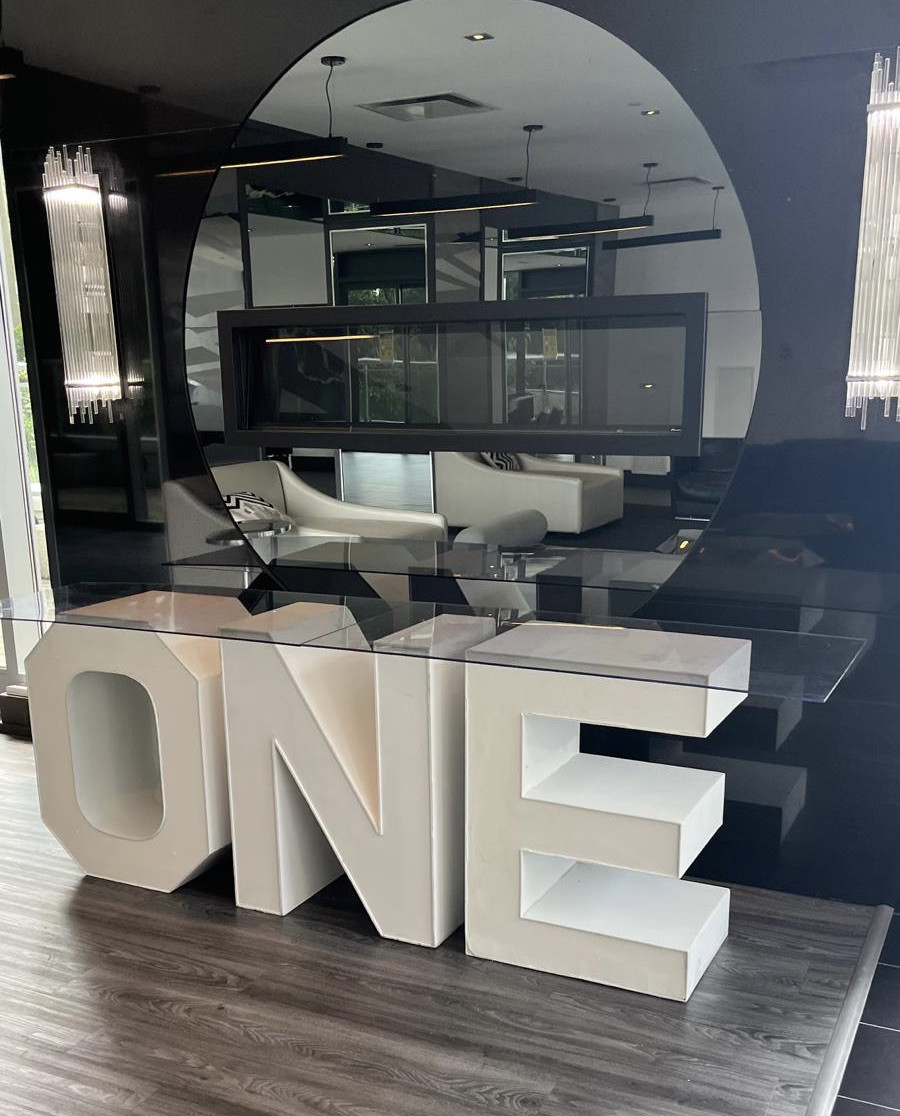 Cobourg Marquee Block Letter Tables for Rent
Our top rented item in Cobourg, the marquee block letter tables is a practical way to add a touch of style to your event. A pretty place to display event essentials like a cake, gifts, or merchandise; our marquee block letter tables stand 3ft tall. Create a custom table with any combination of marquee block letters, numbers or symbols for a personalized look. Our most popular choice in Cobourg is the BABY table.
Marquee block letters cost $89 per marquee + delivery in Cobourg. We provide the glass tabletop for free!
Cobourg Wedding Marquees for Rent
Let your love SHINE at your wedding in Cobourg with a custom marquee monogram! Many Cobourg couples choose to display their initials (as pictured), their new married last name or their wedding anniversary date. Alternatively, we have a romantic collection of wedding marquee letter rentals that includes the LOVE, MR & MRS and the lovely marquee heart displays.
Create the perfect photo backdrop by pairing your wedding marquee letters with a lush silk flower wall and/or a beautiful balloon bouquet. Or, if you are planning to propose to your significant other in Cobourg, consider popping the question with our MARRY ME marquee.
Wedding marquee letter rentals in Cobourg cost $89 each + delivery.