Rent Marquee Letters Pembroke
Pembroke Marquee Letters Company
Welcome to Toronto Marquee Lights, the perfect place to rent marquee letters in Pembroke, ON for your next event or party. We provide marquee letters, numbers and symbol displays that can cater to your event style in Pembroke. Make a massive statement at your event with a 4ft marquee letters display that will help your event shine! Our glowing marquee letters are a fan-favourite all across Ontario.
A one-stop-shop for all your event needs, we also offer balloon decor, flower wall rentals, photo booth rentals, neon sign rentals, tent rentals and more. Our efficient and easy event rental process makes it easy to pair your event rental items in Pembroke. Finally, check us out on Wedding Wire and TheKnot where we have earned the trusted vendor title thanks to our satisfied clients. 
Marquee letter rentals in Pembroke cost $89 each + delivery.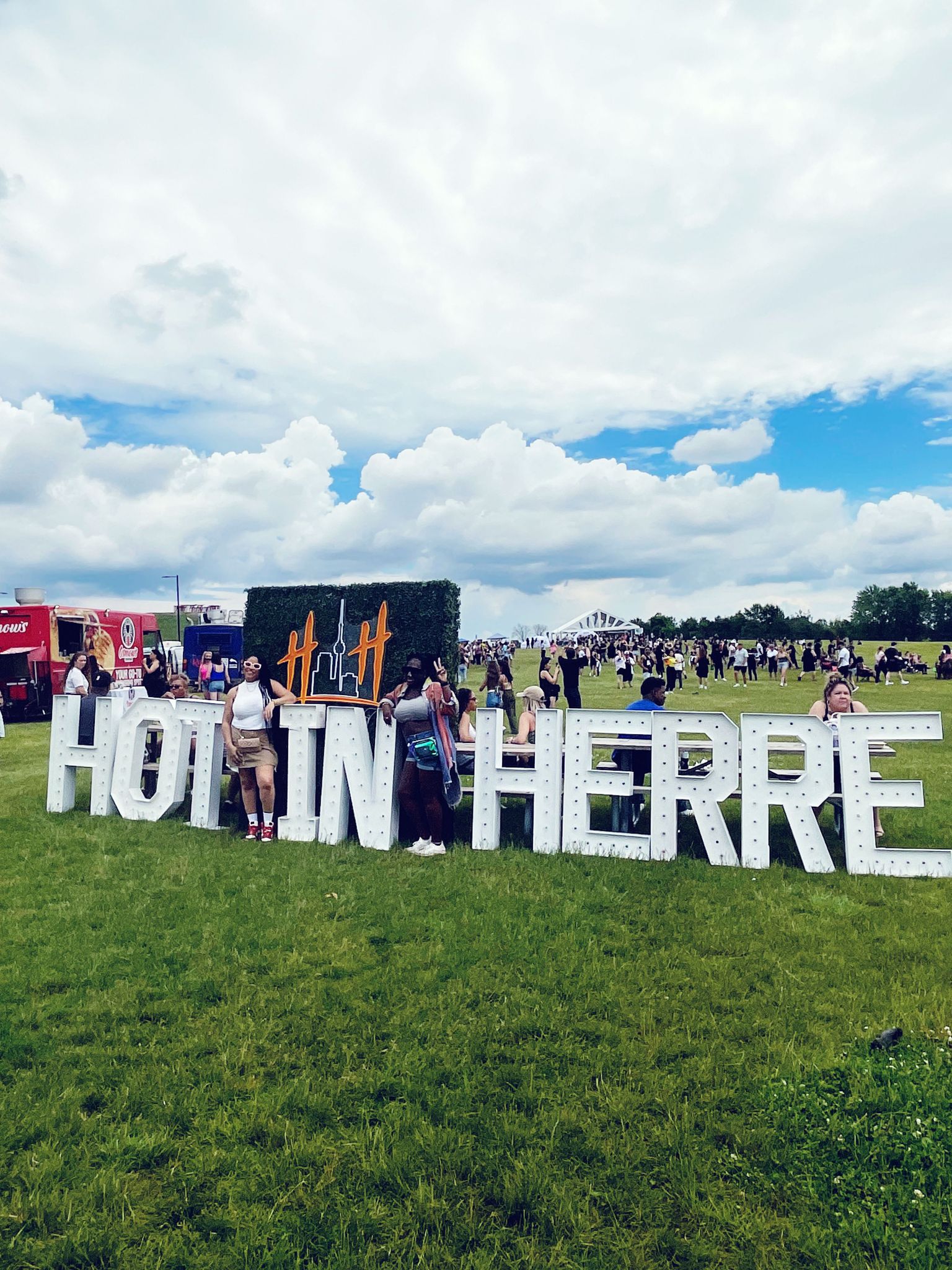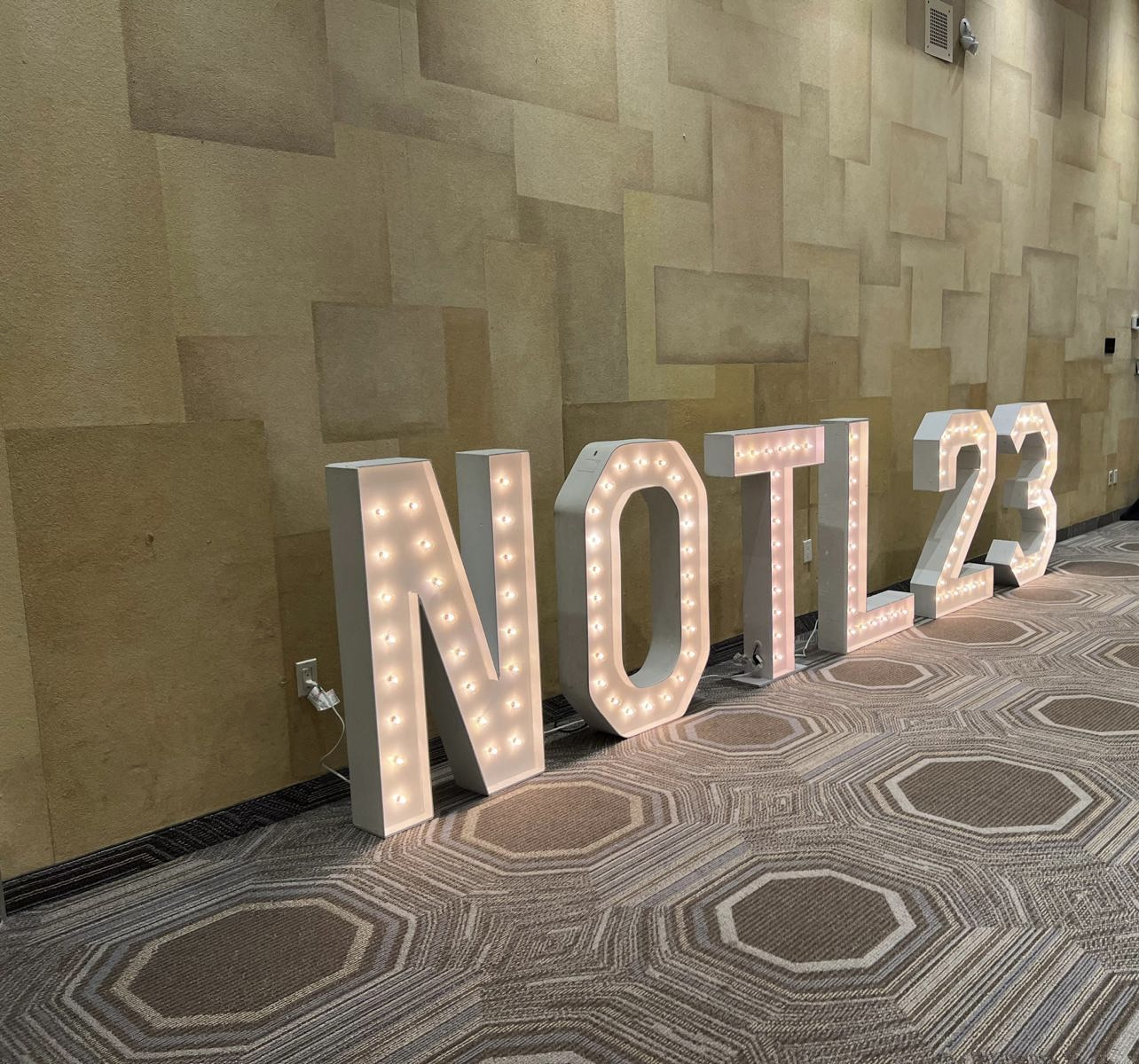 Rent Marquee Letters with Lights in Pembroke
Illuminate your Pembroke party with our LED marquee letters with lights. Popular at parties of all types in Pembroke, our marquee lights only require an electrical outlet to shine. Hand-fitted with vintage style lightbulbs, our marquee letters with lights are now available in several tones.
Our marquee letters with lights for rent in Pembroke are affordable- they cost $89 each + delivery
Pembroke Marquee Numbers for Rent
For those celebrating a big birthday, corporate gala, graduation ceremony, and more, our marquee numbers are a great way to celebrate the guest of honour at Pembroke parties. Standing an impressive 3ft tall, our marquee numbers are prettiest when paired with a brilliant balloon arch – mix and match from any 24 colour choices!
Marquee number rentals cost $89 each + delivery in Pembroke – learn more here.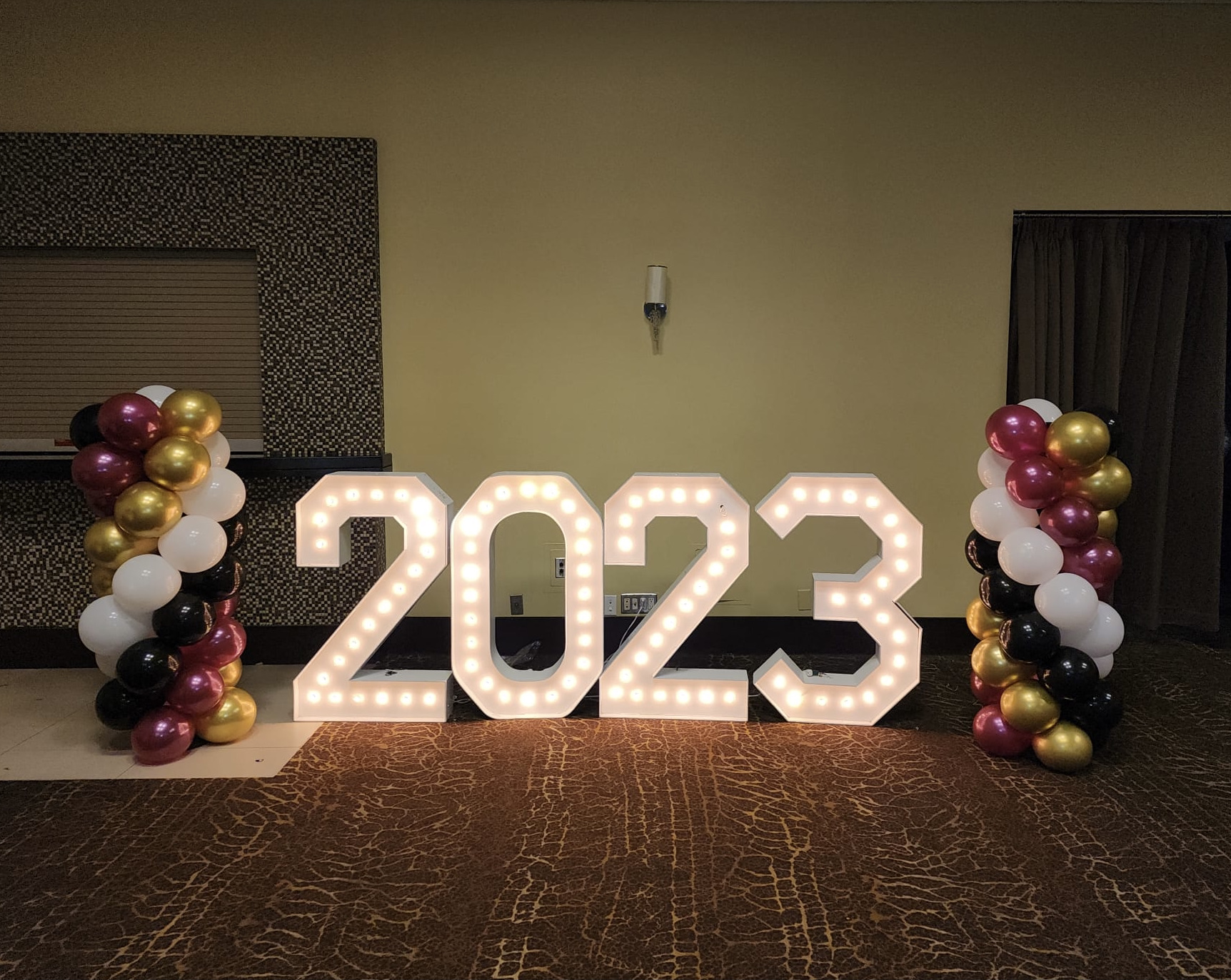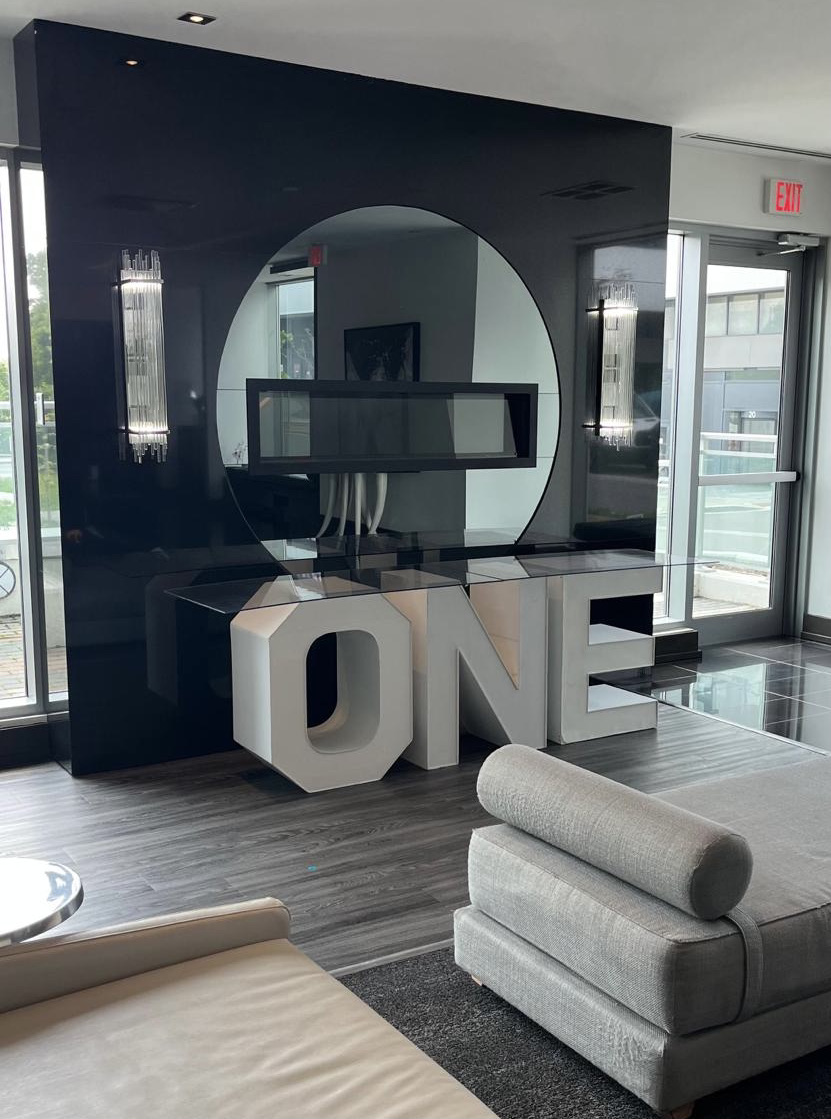 Pembroke Marquee Block Letter Tables for Rent
If you are hosting a a party in Pembroke, the marquee block letter table is a pragmatic and pretty item allowing you to display a cake, gifts or refreshments. Standing 3ft tall, our bold marquee blocks are topped with a complimentary sleek glass tabletop to create our charming marquee block letter tables. Create a custom table with any combination of marquee block letters, numbers or symbols – our top rented item in Pembroke.
Marquee block letters cost $89 per marquee + delivery in Pembroke. We provide the glass tabletop for fre!
Pembroke Wedding Marquees for Rent
A romantic way to put your love on display at weddings in Pembroke, our marquee letter rentals are a timeless wedding decoration. A great match for many wedding decor styles, our romantic marquee monograms are a great way to highlight key locations in your wedding venue. Our most popular marquee letter rentals for weddings in Pembroke are the LOVE, MR & MRS and the lovely marquee heart displays.
Create a beautiful photo backdrop by pairing your wedding marquee letters with a stunning silk flower wall and/or a beautiful balloon bouquet. Or, if you are planning to propose to your significant other in Pembroke, choose our MARRY ME marquee.
Wedding Marquee number rentals cost $89 each + delivery in Pembroke .