Toronto Wedding Flower Arches
Looking for a stunning floral backdrop for your Toronto wedding? Look no further than our wedding flower arches. These exquisite arches are the perfect way to add a touch of romance and elegance to your special day.
About Our Toronto Wedding Flower Archway
Our Toronto flower arches feature a beautiful array of flowers, carefully chosen to complement your wedding theme and colours. Our arches come complete with drapes adorned with flowers, creating a picture-perfect wedding backdrop. These flower arches are incredibly popular for weddings, bridal showers, and other special occasions. Our Toronto flower archway is designed to impress, providing the perfect setting for those unforgettable wedding photos. If you're looking to add a touch of beauty and sophistication to your Toronto wedding, our wedding flower arches are the perfect choice.
Our Toronto flower arches for rent are very popular for weddings for ceremonies and backdrops. They are beautifully hand-crafted Toronto flower arches which can be rented across Ontario. The flower arches include green garlands with a variety of pink, cream, and white flowers and are supplemented with long flowing white drapes. Our Toronto flower archway rentals are a lovely addition to a formal event.
As a top Toronto flower walls company, we specialize in providing exceptional, high-quality flower arches. Choose Toronto Marquee Lights for your Toronto flower archway needs, and experience the unparalleled charm and elegance of our meticulously crafted flower arches.
Toronto Wedding Flower Arches for Rent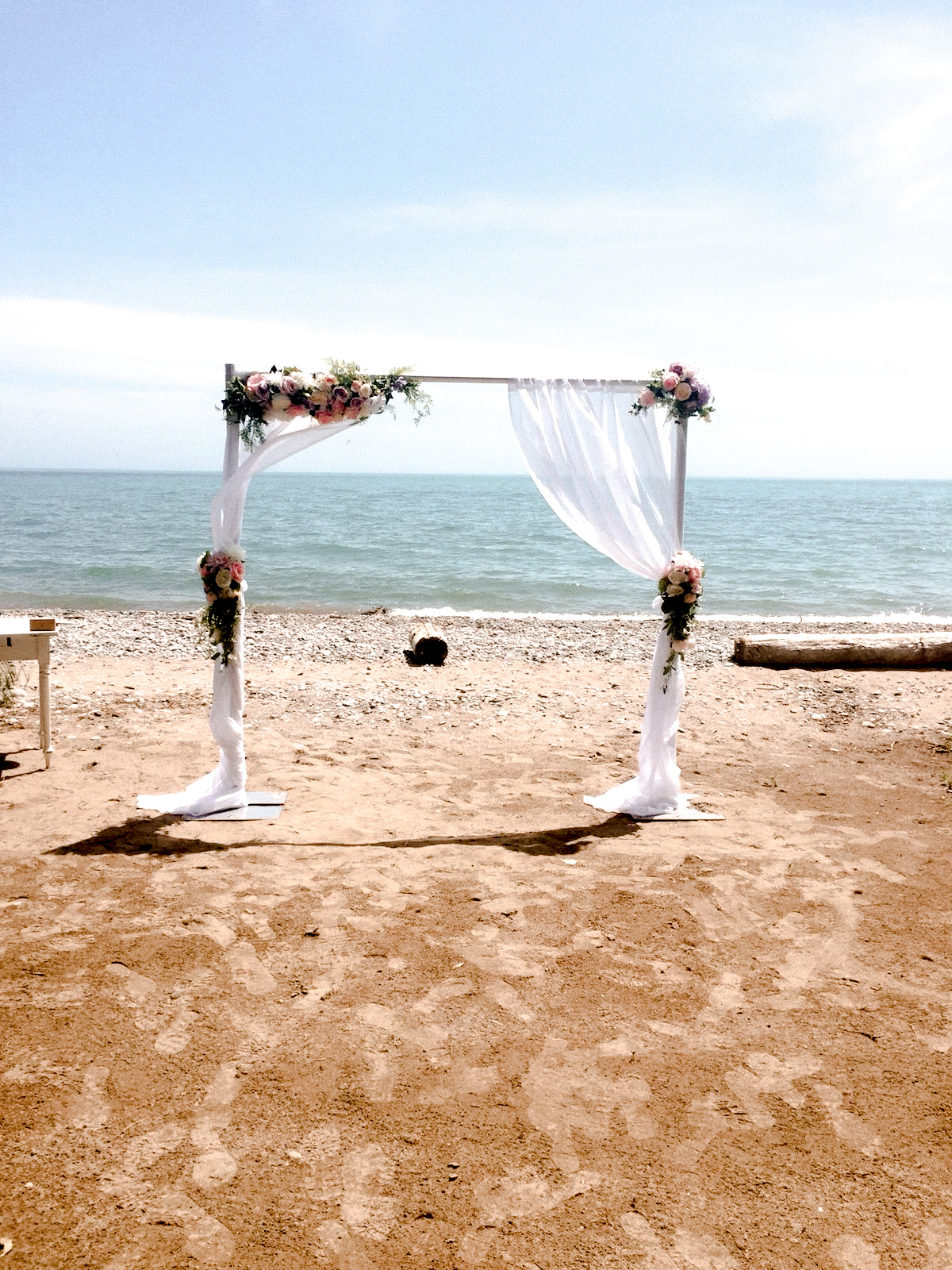 Toronto Wedding Arch with Drapes – Meadow Flower Archway
Another option we have for an Archway is the Meadow Archway, to help with any garden thematic you're going for.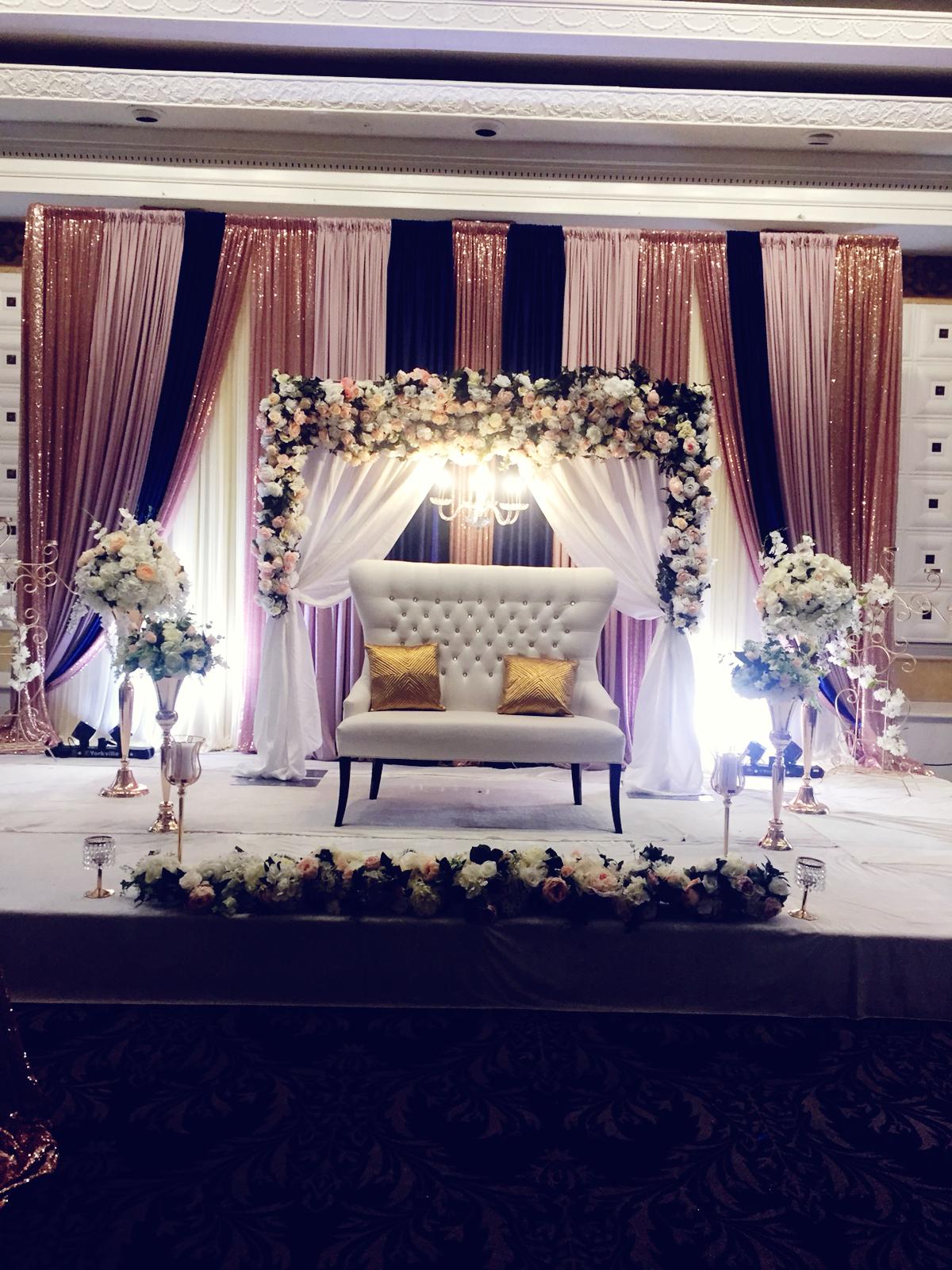 Toronto Wedding Arch with Drapes – Victorian Flower
Victory for the Victorian. Check out the Victorian Archway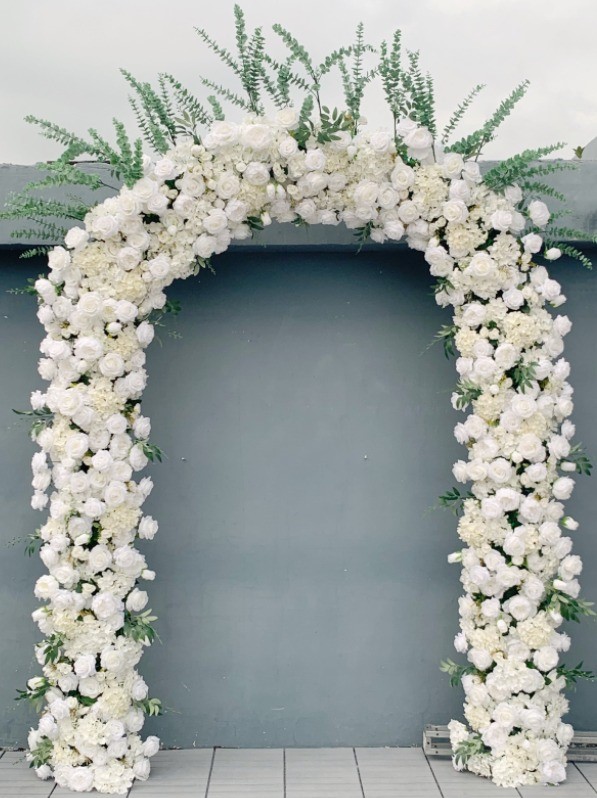 White Champagne Flower Archway
If you want to elevate your wedding decor to the next level, the White Champagne Flower Archway is the perfect choice for a flower arch rental.