Toronto Wedding Arch - Boho Flower Horn Arch Rental
Introducing Our Boho Flower Horn Arch Rental – Elevate Your Ontario Soirees, from Toronto's bustling metropolis to the cultural heart of Hamilton, the urban charm of Brampton, the elegance of Mississauga, and the academic vibrancy of Waterloo!
Are you in pursuit of an enchanting flower arch rental to grace your Ontario event? Look no further! Our Boho Silk Flower Horn Arch, available for rent, promises to be the stunning centerpiece that elevates your gathering, infusing it with the essence of natural beauty and timeless allure.
Embark on a journey through the seamless fusion of bohemian allure and the enduring mystique of silk blossoms with our Flower Arch Rental. Artfully handcrafted, it radiates rustic-chic allure adorned with lifelike silk flowers that remain captivating throughout your event.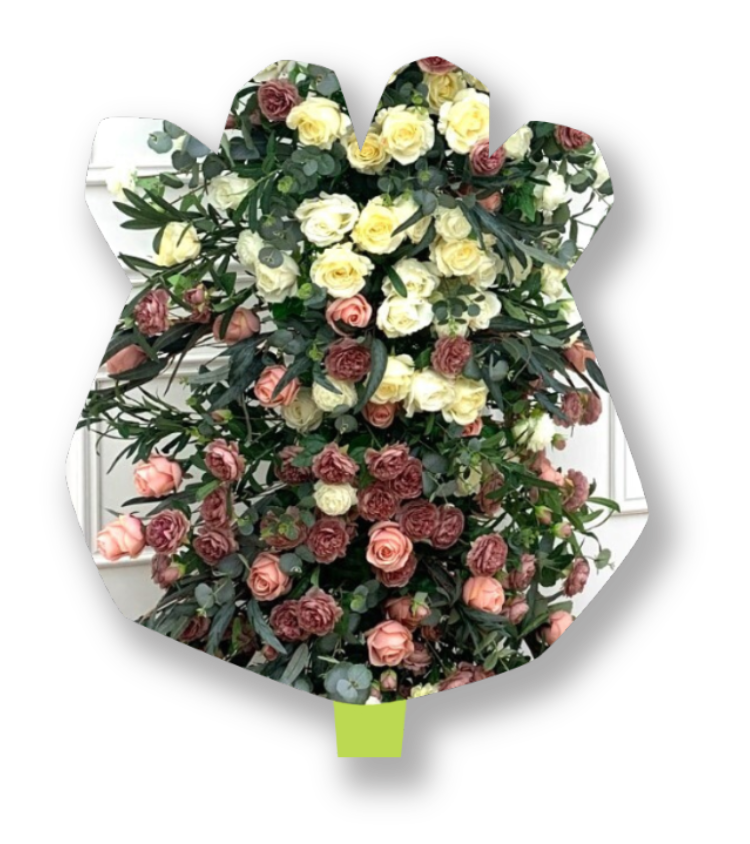 Why Choose Our Flower Arch Rental:
Versatile and Captivating: Whether it's a romantic wedding in Toronto, an engagement party in Hamilton, a stylish soirée in Brampton, an elegant celebration in Mississauga, or an academic event in Waterloo, or other areas in Ontario, our arch effortlessly complements diverse themes and colour palettes.
Silk Splendor and Lifelike Appeal: Crafted with meticulous precision, our arch showcases premium silk flowers that closely mimic the real thing, ensuring enduring beauty from start to finish.
Stress-Free Service: Our comprehensive rental package includes a professional setup and teardown, ensuring a seamless and worry-free experience for you.
Perfect for Every Memorable Occasion:
Weddings: Frame your vows and capture timeless moments beneath the romantic embrace of our Boho Silk Floral Horn Arch.
Engagement Party Decor and Other Events: Craft an enchanting backdrop for your engagement celebration, symbolizing the enduring love and timeless beauty of your commitment.
Reserve Your Silk Flower Arch Today
Don't miss this exclusive opportunity to rent wedding decor in Toronto or surrounding areas to create a lush floral paradise, reflective of the charm and diversity of these vibrant cities. Act now to reserve your date and infuse your special day with the timeless allure of natural elegance through our exquisite silk flower arch for rent.
Popular Marquee Decor Rentals