Valentine's Day in Newmarket is a time to show your friends, family, & significant other how much you love them by taking them out, giving gifts, and other little things to show them how much you appreciate them.  With this special day coming soon, we have some great ideas for you to share with your loved ones. Make this day memorable with Newmarket event rental.
Marquee Heart & letters-Newmarket Event Rental
How can Valentine's day be complete without valentine's day lights? We all love the super adorable heart-shaped lights flashing and the Newmarket LOVE marquee letters making the day even more beautiful! Surprise your loved ones and create an indelible impression of your love. Marquee lights for rent in Newmarket can brighten up letters, and what better way to celebrate the occasion than to use them to form the initials of your names?
You can have the initials of your first names put together with an "&" symbol or a "+" to make the display reminiscent of cute carvings you might see on wooden fixtures. You could also opt to create your new shared last name. With Newmarket marquee letters rental the arrangement of names can fit in well at the head table or on the wall as a focal point in the backdrop of the reception area.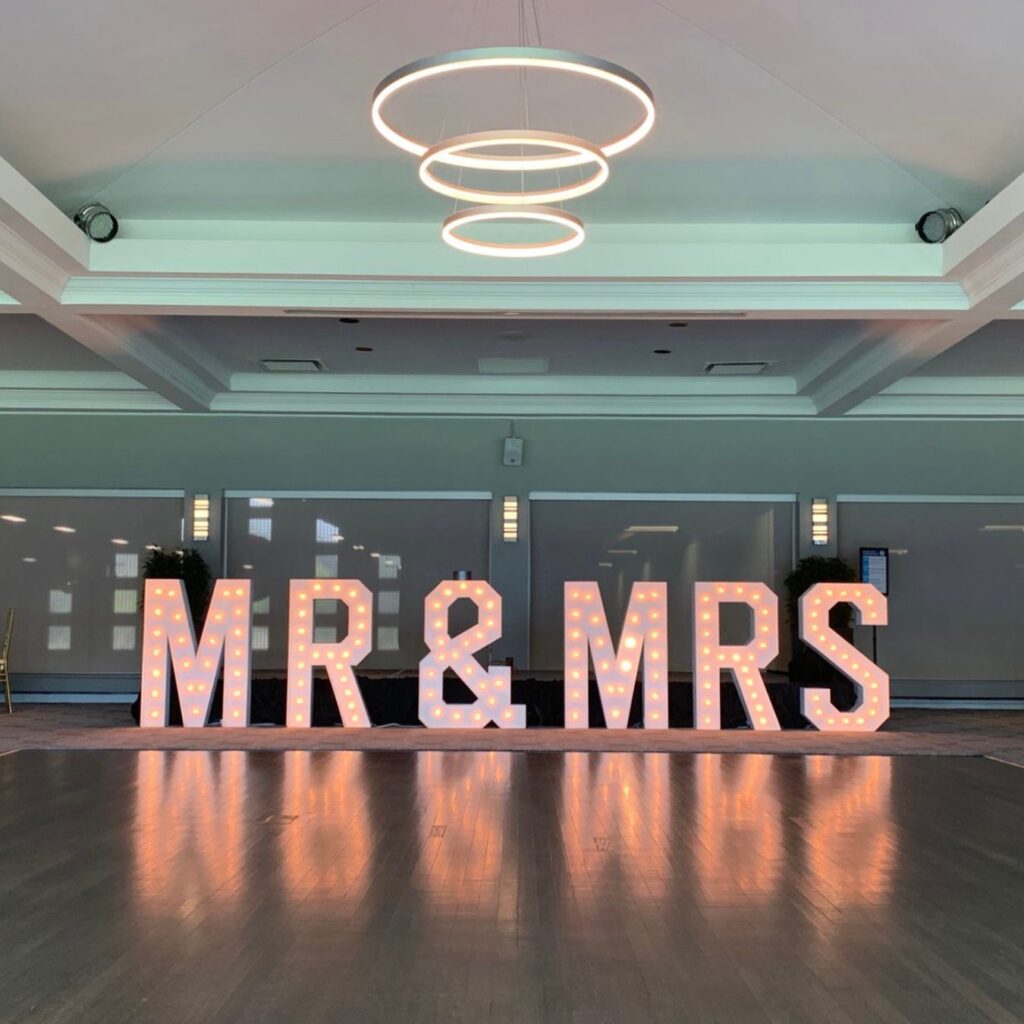 Balloon Décor-Newmarket Event Rental
Party balloon decorations in Newmarket can be in different sizes, shapes, colours and materials. You can bring your creative instincts out easily because of balloons. There is something about balloons that brings joy, fun and pleasure. Whatever the draw may be, balloon decoration is associated with parties, festivities and celebrations worldwide. Balloon décor service in Newmarket is a popular way to celebrate birthdays, sports events and festivals.
They are also used to commemorate significant events in people's lives such as marriages or memorials to loved ones. Balloon decore service in Newmarket is such fun because they make for a pretty sight all the time. They can easily jazz up your venue like works of art when positioned creatively. Decorators use balloon décor parties in Newmarket in different impressive styles that leave the party venue a photo-finish.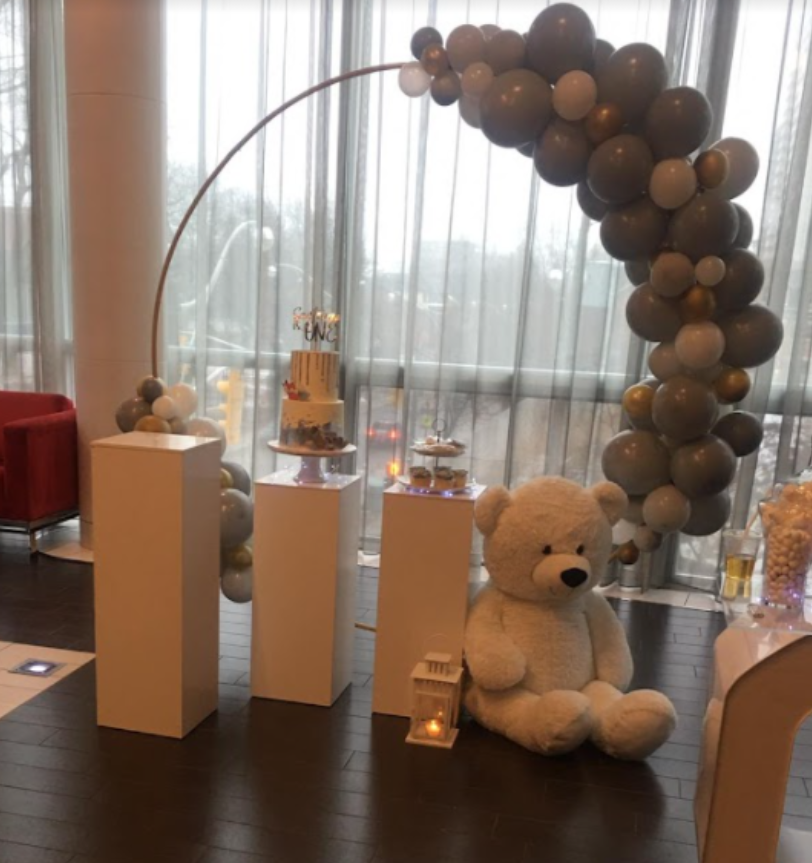 Whether you're planning an intimate dinner for two, a Valentine's Day party with friends, or a grand event for the community. Event rentals in Newmarket has got you covered with some delightful decor ideas to set the perfect mood.
1. Hearts Everywhere
Hearts are the universal symbol of love, and incorporating them into your decor is a must for any Valentine's Day event. Consider heart-shaped balloons, heart garlands, heart-shaped confetti, and heart-themed tableware. Newmarket event rental offers a wide range of heart-inspired decorations to add a touch of romance to your space.
2. Romantic Lighting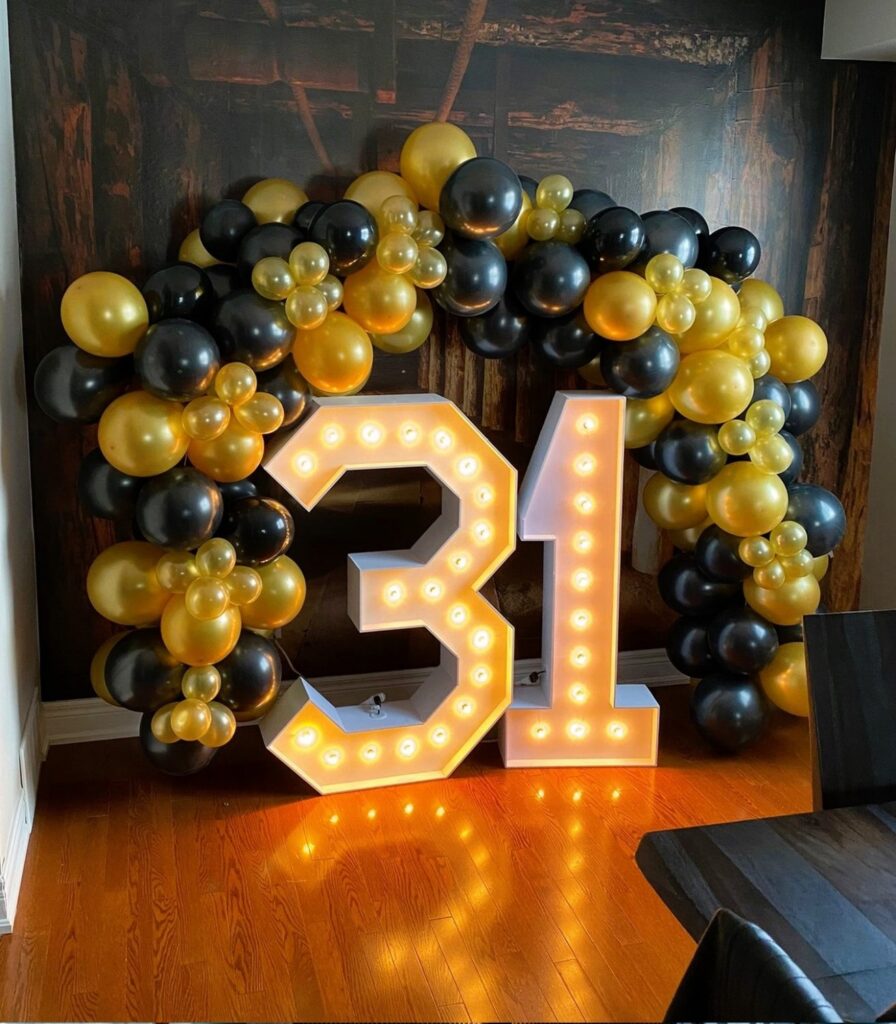 The right lighting can transform any space into a romantic haven. Opt for soft, warm lighting to create an intimate atmosphere. String lights, candles, and LED candles are excellent choices. You can also rent elegant chandeliers or fairy lights to elevate the ambiance of your event venue.
3. Red, Pink, and White Color Palette
Red, pink, and white are the quintessential Valentine's Day colors. Use these hues in your tablecloths, napkins, flowers, and other decor elements. Event rental in Newmarket offers a variety of linens and tableware in these colors to suit your preferences.
4. Floral Arrangements
Fresh flowers are a timeless and beautiful addition to any Valentine's Day event. Consider red roses for a classic and elegant look, or mix and match different types of flowers for a unique and romantic bouquet. Newmarket event rentals can provide vases and containers to display your floral arrangements in style.
5. Love Quotes and Messages
Incorporate love quotes and messages into your decor to inspire and delight your guests. You can create custom banners, signs, or even table centerpieces featuring romantic quotes. This personal touch will make your event even more special.
6. Romantic Table Settings-Event Rental in Newmarket
Pay special attention to your table settings. Use elegant dinnerware, glassware, and flatware to create a sophisticated dining experience. You can also rent heart-shaped chargers or personalized place cards to make each guest feel cherished.