There are many different events that a balloon colour combos for your Kitchener event arch Mississauga would be suitable for. For a kid's event, a combination of bright colours might be best but for an adult's event, pastel or other more neutral colours would appeal to a group of mature people. With twenty-one colours to choose from, it may be hard for you to choose so let me help. Keep in mind that when ordering our Balloon Garland in Kitchener, you are able to choose four colours and for any more, there is an additional fee. 
Balloon Decor Kitchener for Kids' Birthday Party 
For a child's birthday party, usually, the decor is bright and follows a certain theme. Maybe that theme is the wiggles or Peppa Pig but whatever it is, the theme colours for children's parties are always bright. With that in mind, It's best to go with bright colours for your balloon decor for your Kitchener. For a boy's birthday party, I recommend green, navy, blue and black. Light blue, chrome blue, orange and white are other options as well. For a little girl's birthday party, I would say peach, magenta, gold and purple are a good choice.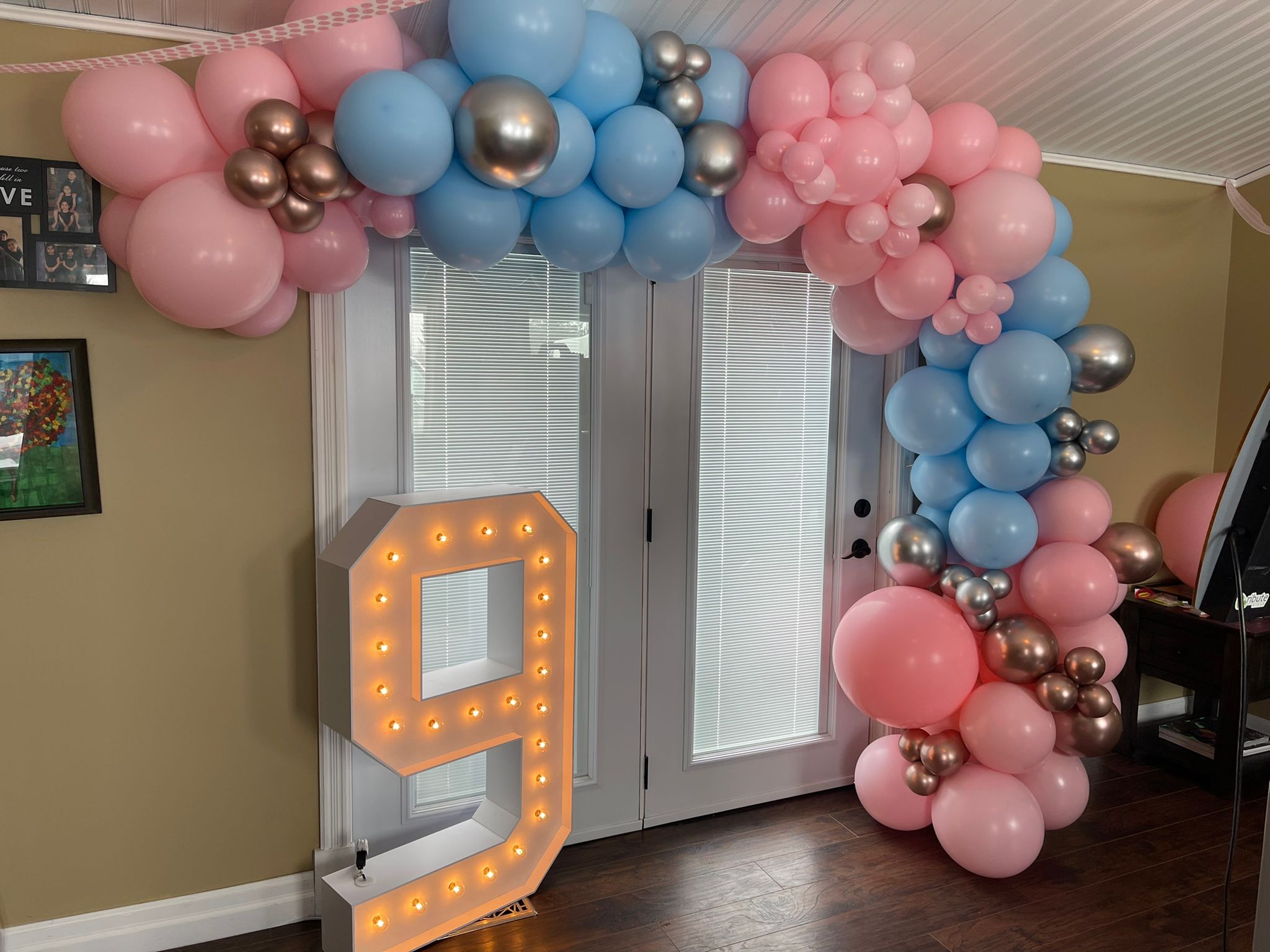 Balloon Archway in Kitchener for Baby Shower
Baby Showers usually consist of an older crowd so taking a softer, lighter approach with the balloon colours may be a safer choice. I think blush, peach, coral and white are really great for a baby girl shower. Perhaps light blue, white, navy and blush would be a pretty choice of colours. You may also want to go with more gender-neutral balloon colour combos for your Kitchener event, which I would recommend light blue, chrome purple, gold and white.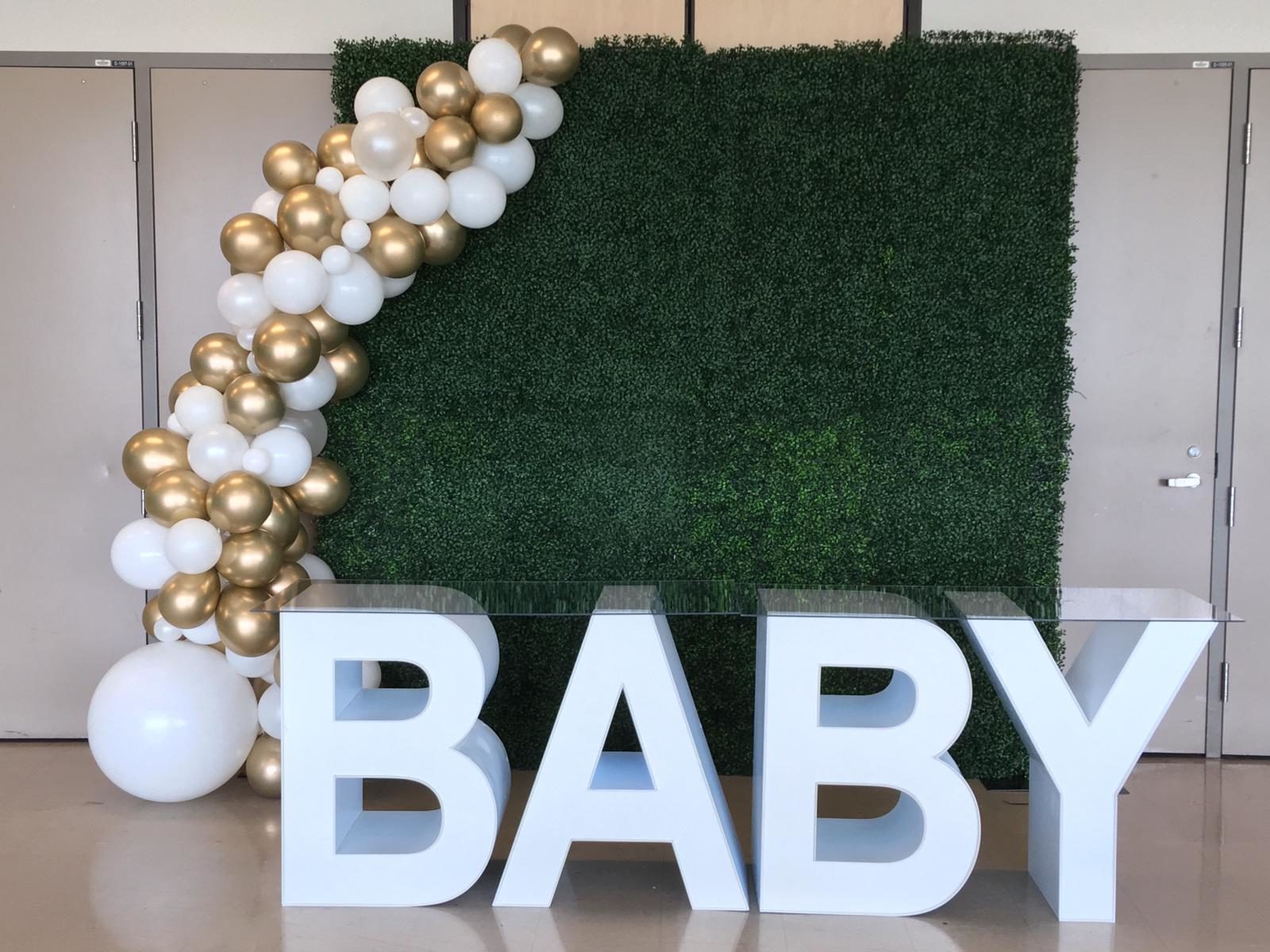 Balloon Decor in Kitchener for Corporate event
At a corporate event, they may feel a bit more elegant or "clean" which means cool colours may be most suitable. For your Balloon Garland in Kitchener, I would recommend chrome silver, blue, navy and white. Black, gold, and white might be an option as well. Another option is to get them in your company colours.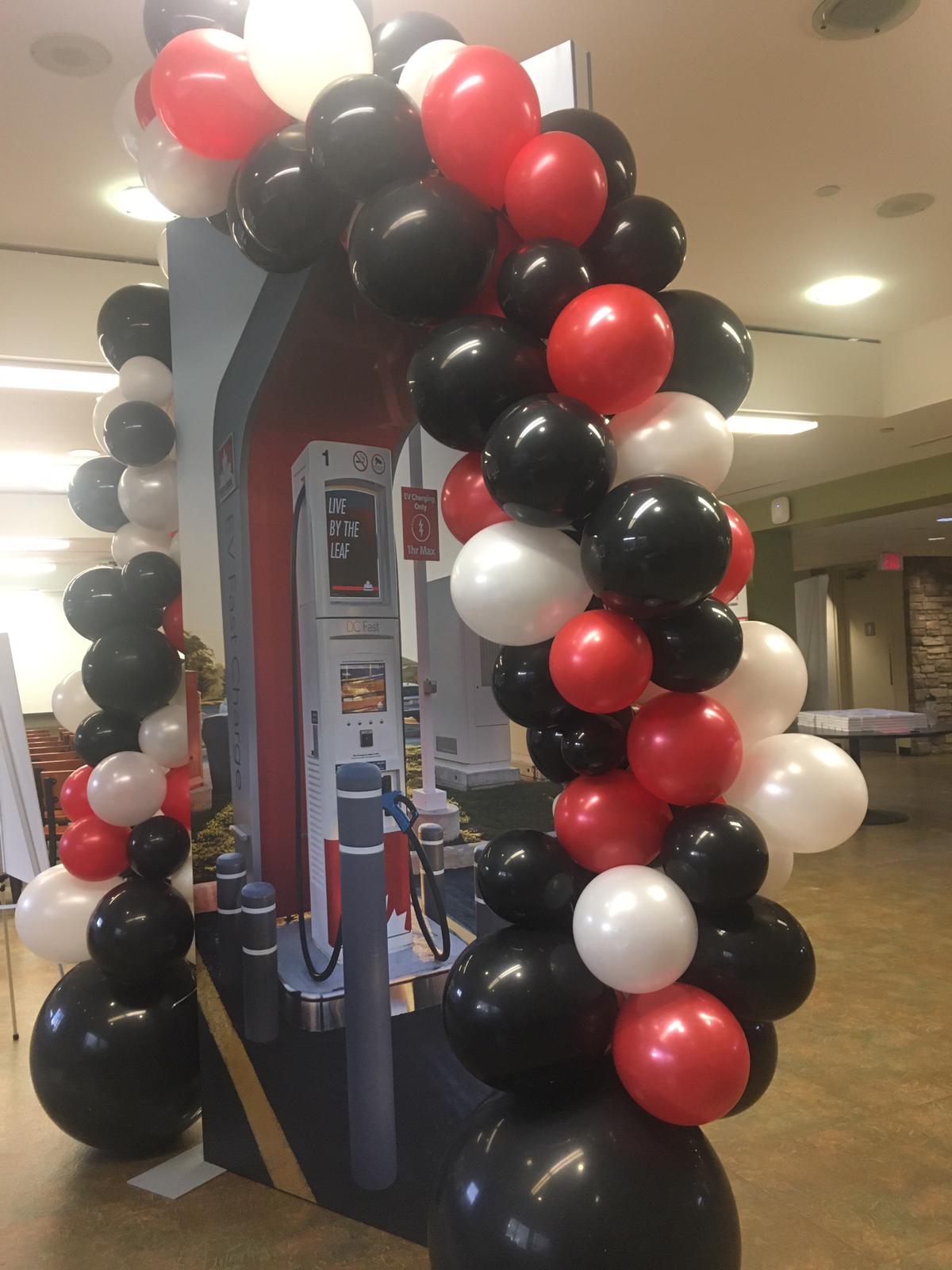 Balloon Archway in Kitchener for Wedding
At a wedding, there are lots of decorations that usually all follow the same theme and colour pallet. So when choosing your four colours, keep your original colour pallet in mind and think about how colour will go with the rest of your decor. Depending on where the garland is being placed, you may want to pay attention to how it would compliment the bridal party's outfits. White, gold, pink and coral are a pretty choice. If you're thinking of having the balloon colour combos for your Kitchener garland outdoors, green, light blue, white and blush would look nice.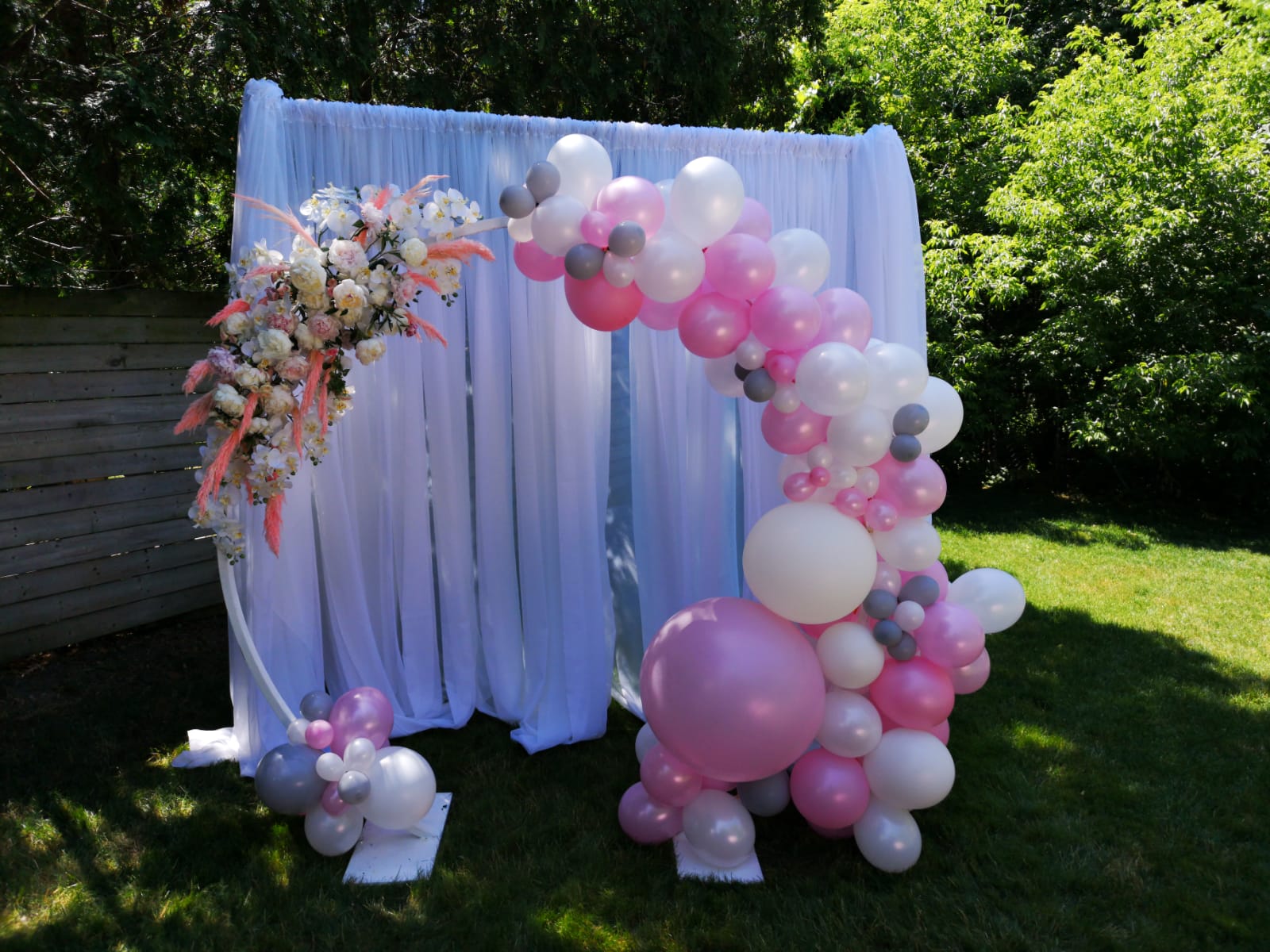 Other Colour Combos that Look Great Together:
Ruby red, orange, yellow and white or black

Rose gold, white, burgundy

Green, silver, black and yellow

Coral, ruby red, white, and navy

Purple, orange, peach and yellow

Burgundy, purple, blush, navy
With twenty-one colours to choose from, it must be hard to choose the best four for your event. With this article, I hope that I helped to make that process a little simpler with colour combination recommendations for each type of event that you may want hire our balloon colour combos for your Kitchener event.