Do Have a Virtual Option 
For anyone that is uncomfortable attending a party during Covid-19, you could set up a Zoom call during the gift opening for example. This is a good way to keep everyone happy and included. 
Do Rent Out a Mississauga Photo Booth
Consider investing in a Mississauga birthday party photo booth rental. Having a photo booth rental in Mississauga photo booths is a great way to ensure your guests will be kept entertained for the duration of your event. Since we allow unlimited prints, guests will be able to take as many pictures as they want with multiple different people throughout the event. We also provide tons of fun props that your guest will love. With your Mississauga birthday party photo rental, you will get unlimited 4×6 prints, digital copies of the photos, an on-site attendant, email sharing, tons of fun props, a backdrop of your choice, a DSLR camera, state-of-the-art printer, light box and a table for props. We also offer two kinds of Mississauga photo booth rentals including the more modern take which is the open-concept, walk-up photo booth. We also offer the famous mMirrorme Mississauga photo booth.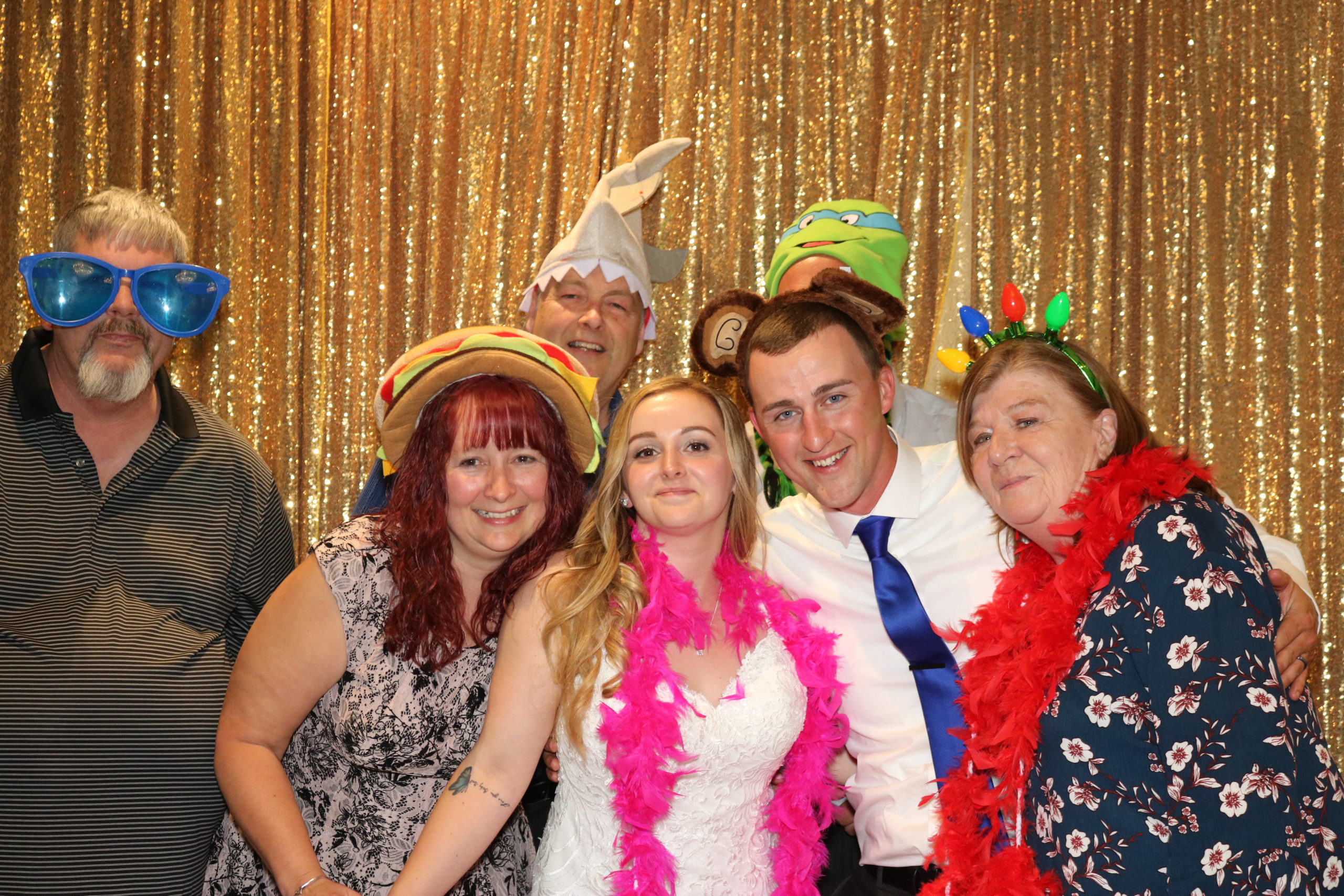 Do Order Mississauga Birthday Party Marquee Letter Rentals 
Our tall Mississauga birthday party illuminated marquee letter rentals make for a beautiful addition to any birthday party. Perhaps you could get the age you're turning or your name. Since we have symbols as well, we can make any of your visions come to life. Each Mississauga marquee letter is $89 and they are four feet tall.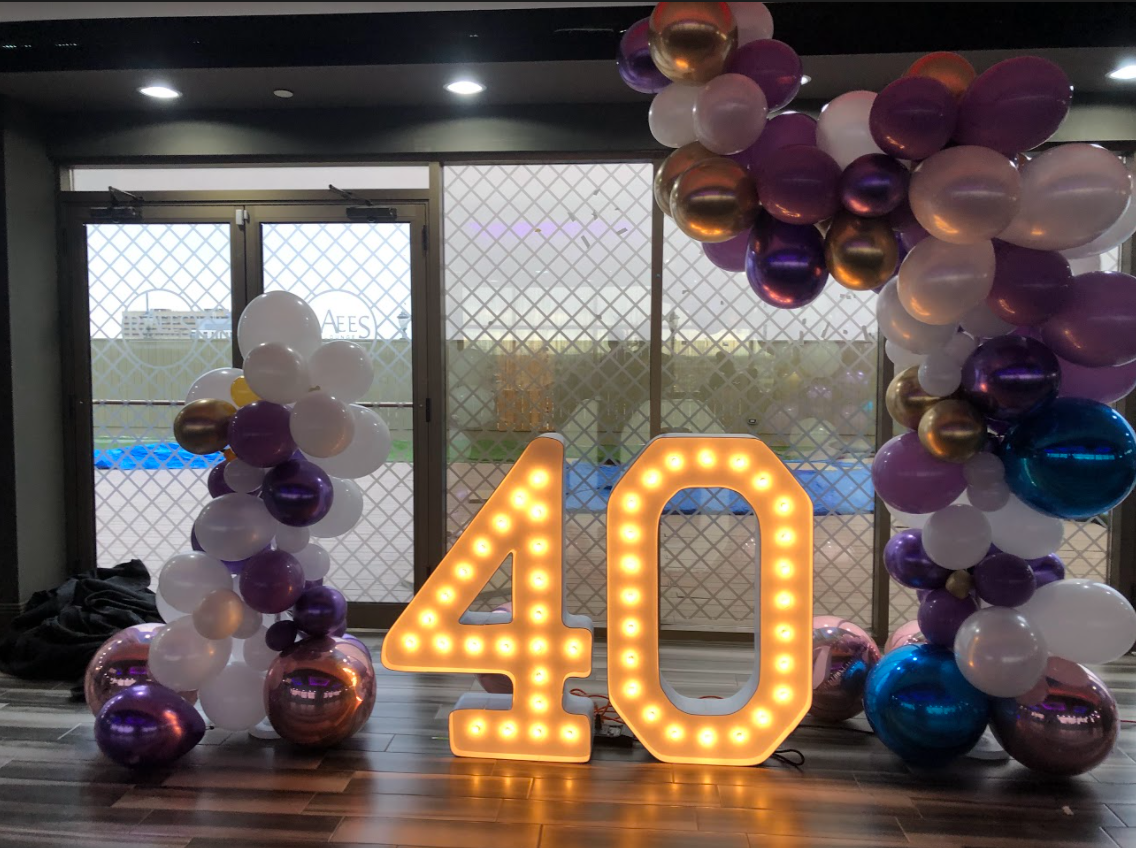 Do Play Good Music
Poor choice of music is the quickest way to lose a crowd. People want to come to a party to let loose and dance and without good music, no one is going to do that. You can either stick with one genre you know your entire crowd loves or you can play a mix of genres to suit everyone. 
Do Order a Mississauga Birthday Party Balloon Arch
A flashy balloon arch is sure to catch the attention of anyone who enters your party. With being able to choose from 21 beautiful colours, you can customize the arch to be suitable for any theme you choose. Ball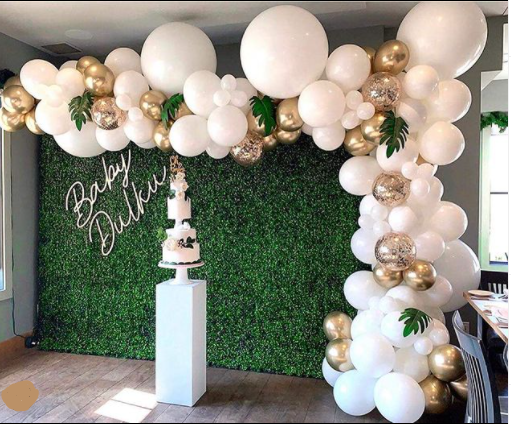 oon arches are versatile since they can be used at a birthday event for any age. 
When purchasing balloon decor for Mississauga birthday party, you will get to choose from twenty-one colours including white, yellow, orange, pink, magenta, purple, burgundy, ruby red, coral, peach, blush, purple 
chrome, blue, light blue, blue chrome, navy, green, black, rose gold, chrome gold and chrome silver. With every balloon decor rental in Mississauga, you get the choice of four colours and the option to add more for an additional fee. Here are a few colour combos I believe look great together!
ruby red, orange, yellow and white or black

rose gold, white, burgundy

green, silver, black and yellow

coral, ruby red, white, and navy

purple, orange, peach and yellow

burgundy, purple, blush, navy

green, navy, blue and black

light blue, chrome blue, orange and white

peach, magenta, gold and purple

light blue, white, navy and blush

light blue, chrome purple, gold and white

chrome silver, blue, navy and white

black, gold, white
Do make sure there is enough alcohol to last the night
Make sure you have enough alcohol to go around. No one wants to be at a party that runs out of drinks in the middle of the event. You could also host a BYOB party and take that part of planning off of your shoulders altogether.