With prom right around the corner, you have probably already begun planning and booking things like the venue and catering. But there is still time to book these important North York decor items for your prom! If you want to leave everyone in awe upon entry and have everyone entertained through the night then these are the prom items I recommend in order for you to host the best, most memorable prom of the year. 
Photo Booth Rental North York
Consider investing in a North York photo booth rental. Having a photo booth rental in North York photo booths are a great way to ensure your prom guests will be kept entertained for the duration of your event. Since we allow unlimited prints, guests will be able to take as many pictures as they want with multiple different people throughout the event.
We also provide tons of fun props that your guest will love. With your North York photo rental rental, you will get unlimited 4×6 prints, digital copies of the photos, an on-site attendant, email sharing, tons of fun props, a backdrop of your choice, a DSLR camera, a state-of-the-art printer, light box and a table for props. We also offer two kinds of North York photo booth rentals including the more modern take which is the open concept, walk up photo booth. We also offer the famous mirror me North York photo booth.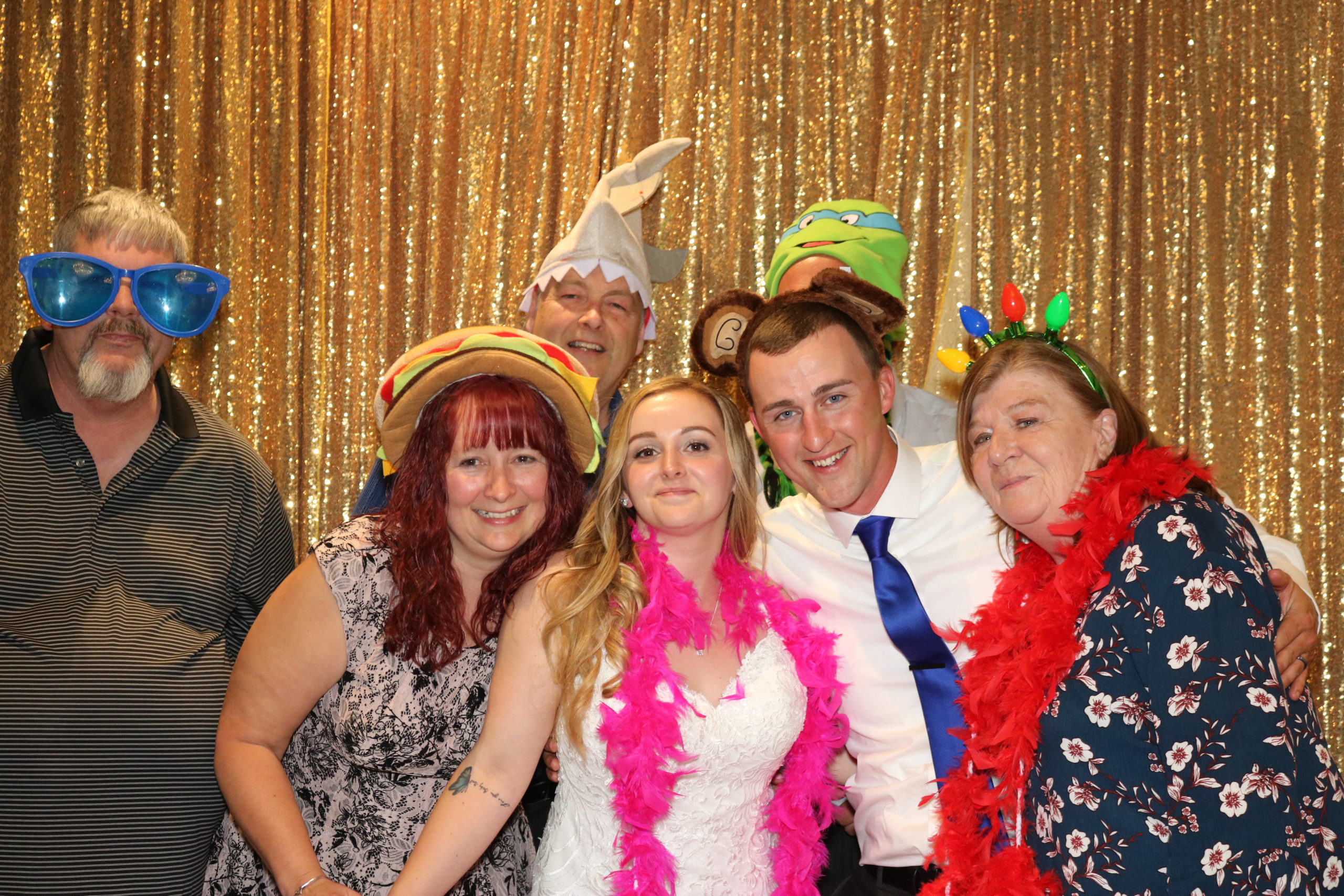 Marquee Letters Rental North York
In a dimly lit room, our luminescent North York marquee letters bring a warm atmosphere to any prom and are sure to catch everyone's attention. You could have "PROM 22" or "PROM", or anything else for your marquee letter rental. North York marquee letters can also help to tie a room together and liven up any space. They will be super loved by all the students and will make for great photo ops.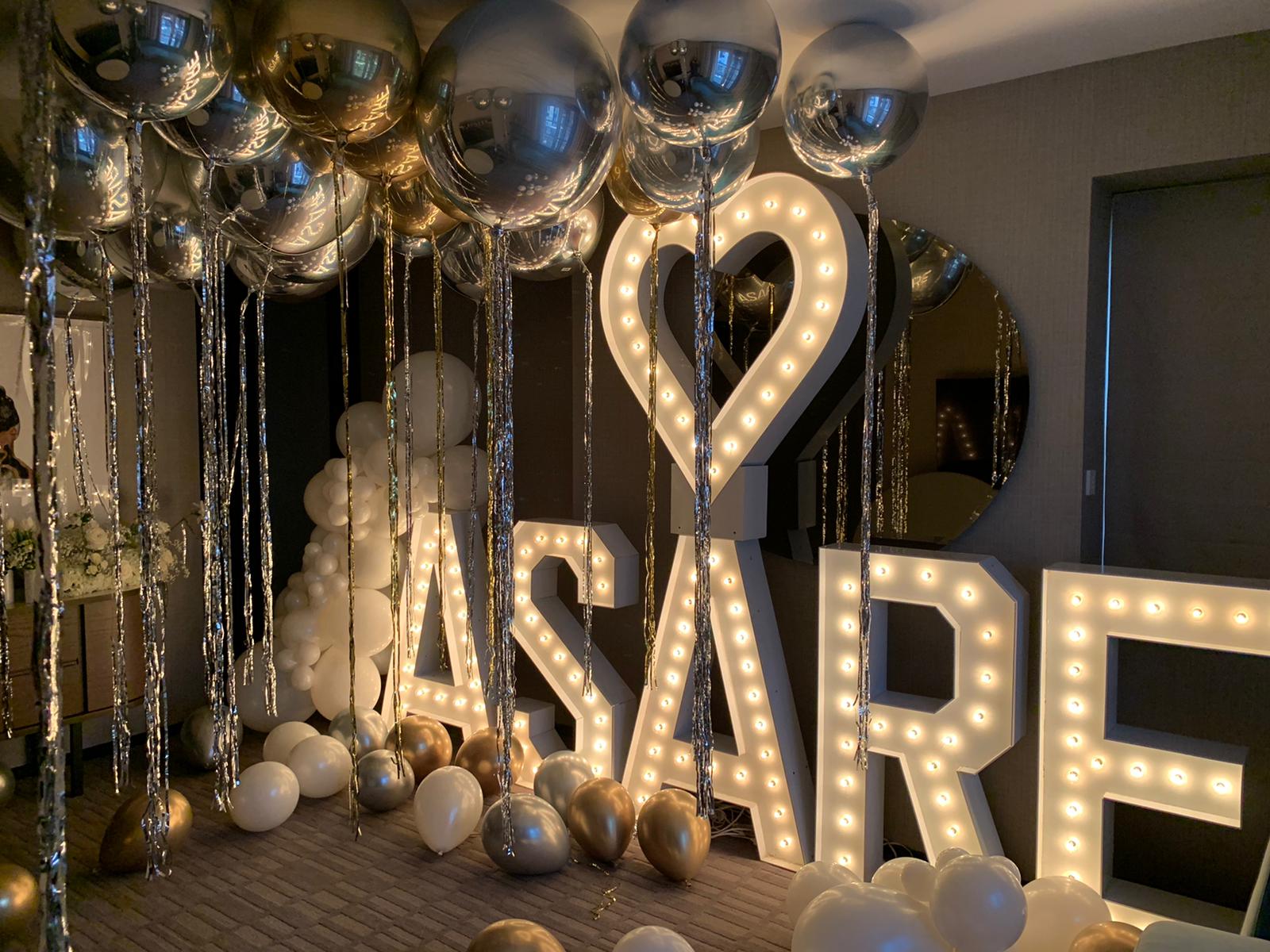 Flower Wall Rentals North York
It's always a good idea to have more than one spot for your prom go-ers to take pictures and with multiple flower walls to choose from, there's bound to be one both you and your guests will love. Our flower walls are aesthetically pleasing and can easily tie a whole room together.
Here's a list of our Flower Wall Rentals in Hamilton for you to take your pick from!
North York Green Boxwood Flower Wall (3 sizes)

North York Green high tea flower wall 

North York Meadow arch

North York Mixed flower ring

North York Purple lavender flower ring

North York Red rose flower wall 

North York Victorian arch

North York White drape enchantment flower wall

North York Mixed Flower Wall

North York Pink Blush Flower Wall

North York White Champagne Flower Wall
Balloon Arch Rentals North York
The next decor item you need to buy for the prom is a flashy balloon arch. Our North York balloon arch is sure to catch the attention of anyone who enters your party. With being able to choose from 21 beautiful colours, you can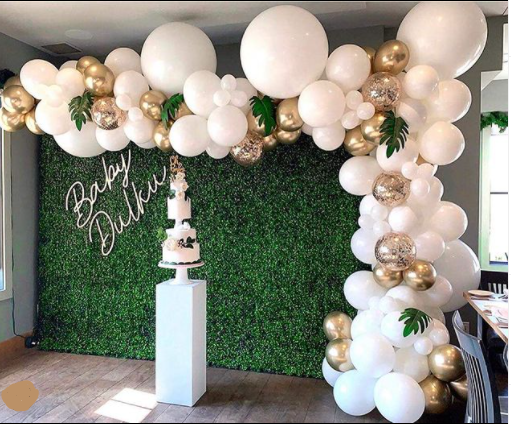 customize the arch to be suitable for any theme you choose. Balloon arches are versatile since they can be used at a birthday event for any age.
With every balloon decor rental in North York, you get the choice of four colours and the option to add more for an additional fee. Here are a few colour combos I believe look great together!
ruby red, orange, yellow and white or black

rose gold, white, burgundy

green, silver, black and yellow

coral, ruby red, white, and navy

purple, orange, peach and yellow

burgundy, purple, blush, navy

green, navy, blue and black

light blue, chrome blue, orange and white

peach, magenta, gold and purple

light blue, white, navy and blush

light blue, chrome purple, gold and white

chrome silver, blue, navy and white

black, gold, white
Don't miss the opportunity to make your prom the best one of the year with our various decor rentals in North York. For aesthetically pleasing photo ops, you'll need our Marquee Letter Rental North York, Balloon Decor Rental North York and our Flower Wall Rental North York. Of course your guests will need to be kept entertained so be sure to get our Photo Booth Rental in North York. With all of these decor items, you will be at ease knowing you and your guests will have a prom to remember for the rest of their life.