Everyone wants their birthday to feel special and all about them. When planning your birthday party, these are a few ways to personalize your party from a customized birthday party in Ajax marquee letter rentals to balloon arch rentals. All of the listed ways to customize your party below are going to make this event a memorable one for you. 
1. Birthday Party Marquee Letters
in Ajax
Invest in our personalized Ajax marquee letters. A few ideas could be to do your name, nickname or the age you're turning. No matter what you choose, a birthday party in AJax marquee letters will be a great personalized addition to your party.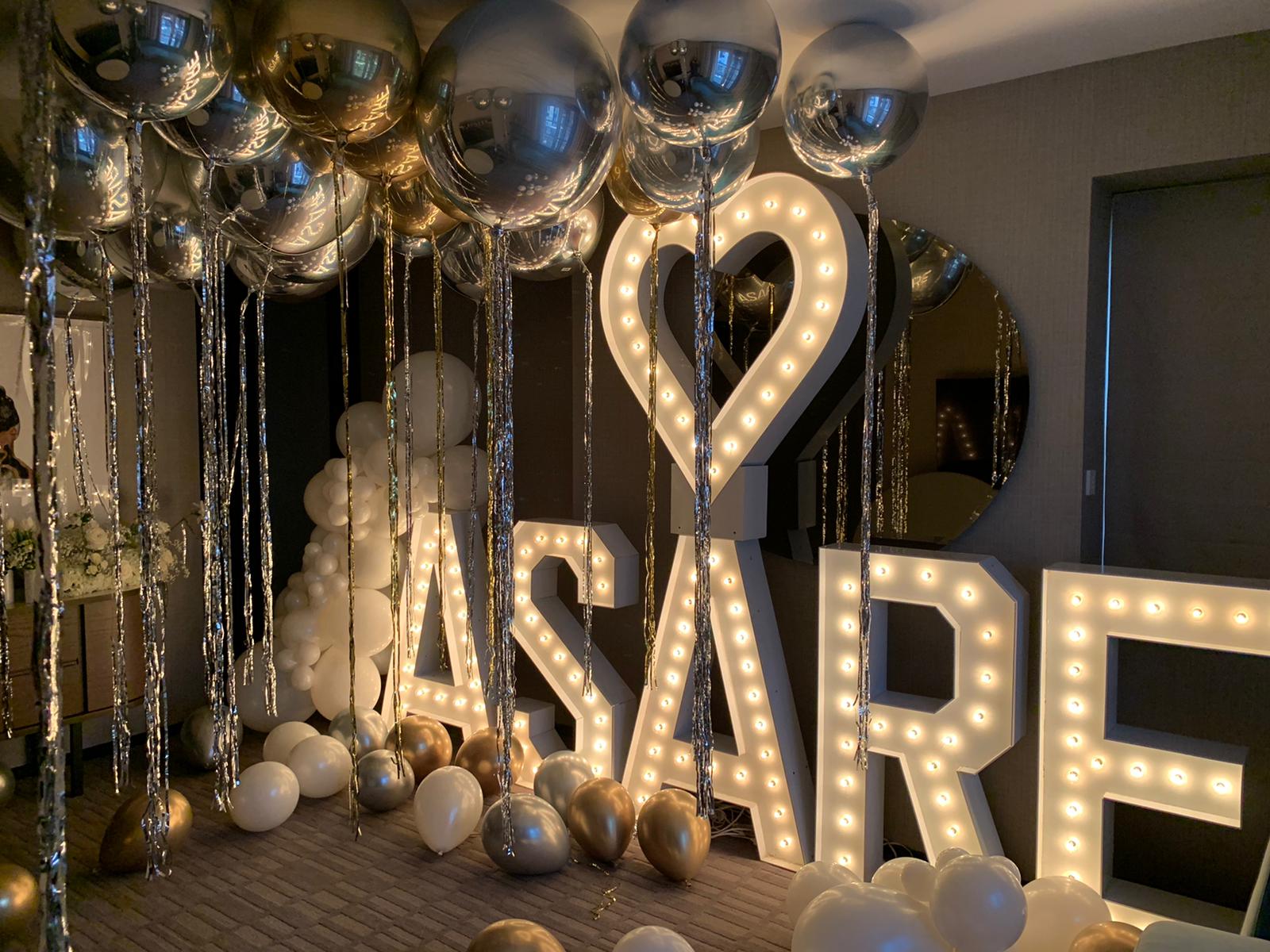 2. Birthday Party Display Photo in Ajax
Place a photo or collage of photos to have propped up by the entry. These photos can be of you or of your favourite memories from throughout your life.
3. Personal item for people to sign
Having an item for everyone to sign and write little notes on will give you something to look back on and remember the great day you had. This item can be a book, a cd or vinyl, a t-shirt or anything else that comes to mind. 
4. Personalized
Birthday Party F
avours in Ajax
Including things you love in your party favour bags is a great way to personalize your party. A few examples could be to include mini bottles of your favourite liquor, little prints of art pieces you love or photo booth pictures you take with each person. 
For that last example, make sure to rent our birthday party in the Ajax photo booth. It'll come with loads of fun props, an on-site attendant, a DSLR camera and a backdrop of your choice.
5. Birthday Party Favour Tags in Ajax
If you plan on sending guests home with party favours, consider creating personalized tags to attach to the bags are a great option.
6. Personalized cake/cupcakes
Instead of going with a basic supermarket cake with nothing written or drawn on. Consider going with a cake that suits your style. Make sure to get your name or something you love drawn on the top of the cake for a personalized feel.
7. Balloons Arch for Birthday Party in Ajax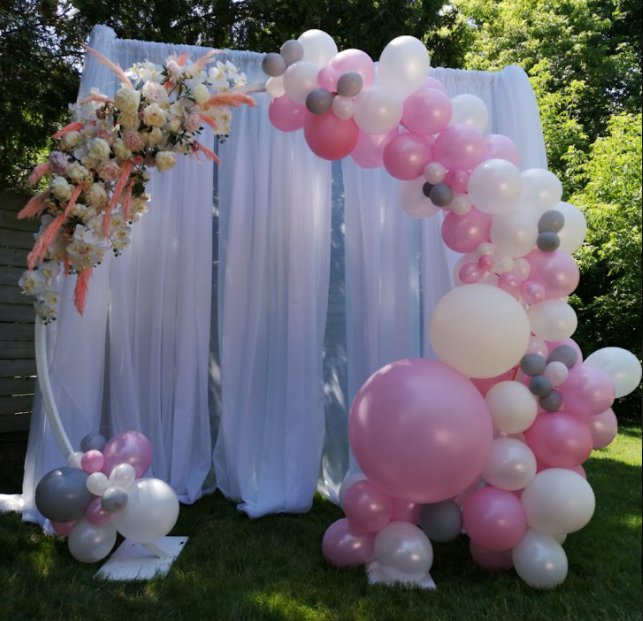 Our Ajax balloon arch rentals are a great way to personalize your party. When renting our balloon arches, you get the choice of four colours with the option to add more for an additional fee. Choosing your favourite colours is one way to personalize your party. For our Ajax balloon rentals, we offer a full arch, half an arch and table centrepieces. 
8. Custom Name for
Birthday Party S
ign 
Another great way to personalize your party is to purchase a customized name sign to place on the wall.
9. Flowers 
Consider using your favourite flowers as decor either fresh and in vases or dried out and hanging from the walls. You can also send your guests home with a cutting of your favourite plant for them to plant at home!
10. Music 
Only have your favourite songs and artists playing the whole way through the event. 
I hope this article gave you a few ideas on how to personalize your party to make it an extra special day for you.