Aurora flower wall rental offers many different flower walls for all kinds of events but how do you know which one is best for you? Would you want to go for the classic Green Boxwood flower wall in Aurora? Perhaps you want to take a different approach and try the Victorian Arch. Here lies a list of the flower walls in Aurora we have to offer and which events I personally think they go with. 
Green Boxwood Flower Wall Rental in Aurora
First off, what sets this one apart is that this flower wall comes in three different sizes: 8×8 for $299, 8×16 for $599 and 8×24 for $889 so if you require a bigger flower wall in Aurora, this is the one for you. Apart from the size, this flower wall rental is a great way to liven up any venue. These are quite neutral and can be used for any event such as a corporate event or a birthday party.
Pink Blush Flower Wall or Purple Lavender Flower Wall Rental in Aurora 
Both of these flower walls come in the standard size of 8×8 for just $299. The pinks make these great for more feminine events like baby showers. The soft tone of the pink blush flower wall in Aurora is great for a neutral photo background and the vibrancy of the Aurora purple lavender flower wall is great for catching guests' eyes the minute they walk in.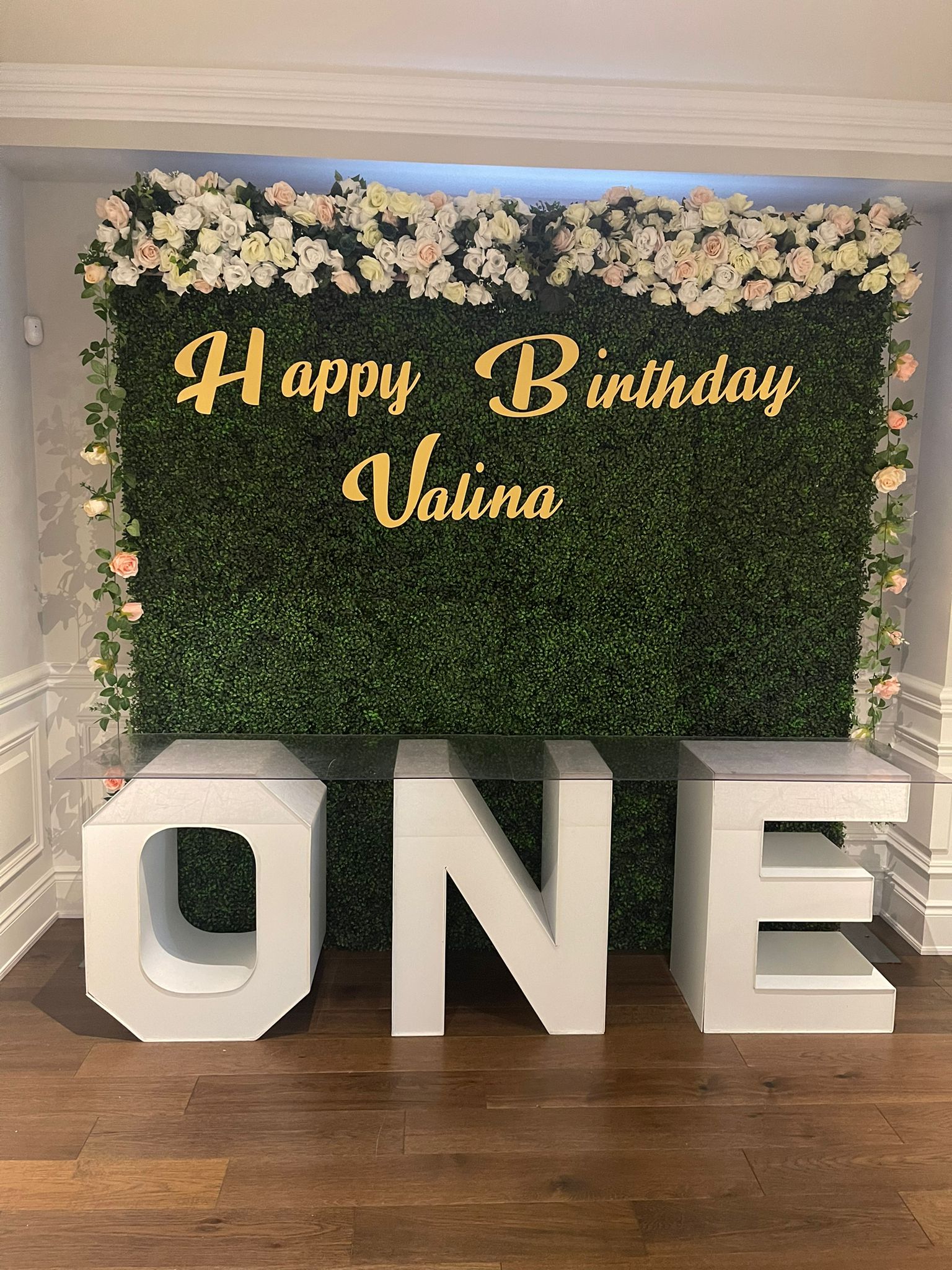 White Champagne Flower Wall Rental Aurora 
Personally, this is one of my favourite flower wall rentals in Aurora. Though it may be simple, sometimes that's all you need. This Aurora Flower Wall Rental will bring a certain clean and elegant energy to your event. I would recommend it for luxury events, weddings and corporate events. This Aurora flower wall comes in the standard size of 8×8 and It can be yours for a day for just $299.
Red Rose Flower Wall Rental in Aurora 
The Aurora Red Rose Flower Wall is the greatest wedding backdrop. Red roses are the symbol so what could possibly be better? Just imagine how beautiful it would look against a white wedding dress. This flower walla would also be great at an engagement party or any event celebrating love. 
Mixed Flower Wall Rental in Aurora
Can't decide which Aurora flower wall colour you like best? Choose this one! With the mixed Aurora flower wall, you'll get a perfect mix of white, blush pink, dark pink flowers and green leaves. This way you'll get a bit of each colour if you can't decide on one. This flower wall rental in Aurora is just $299.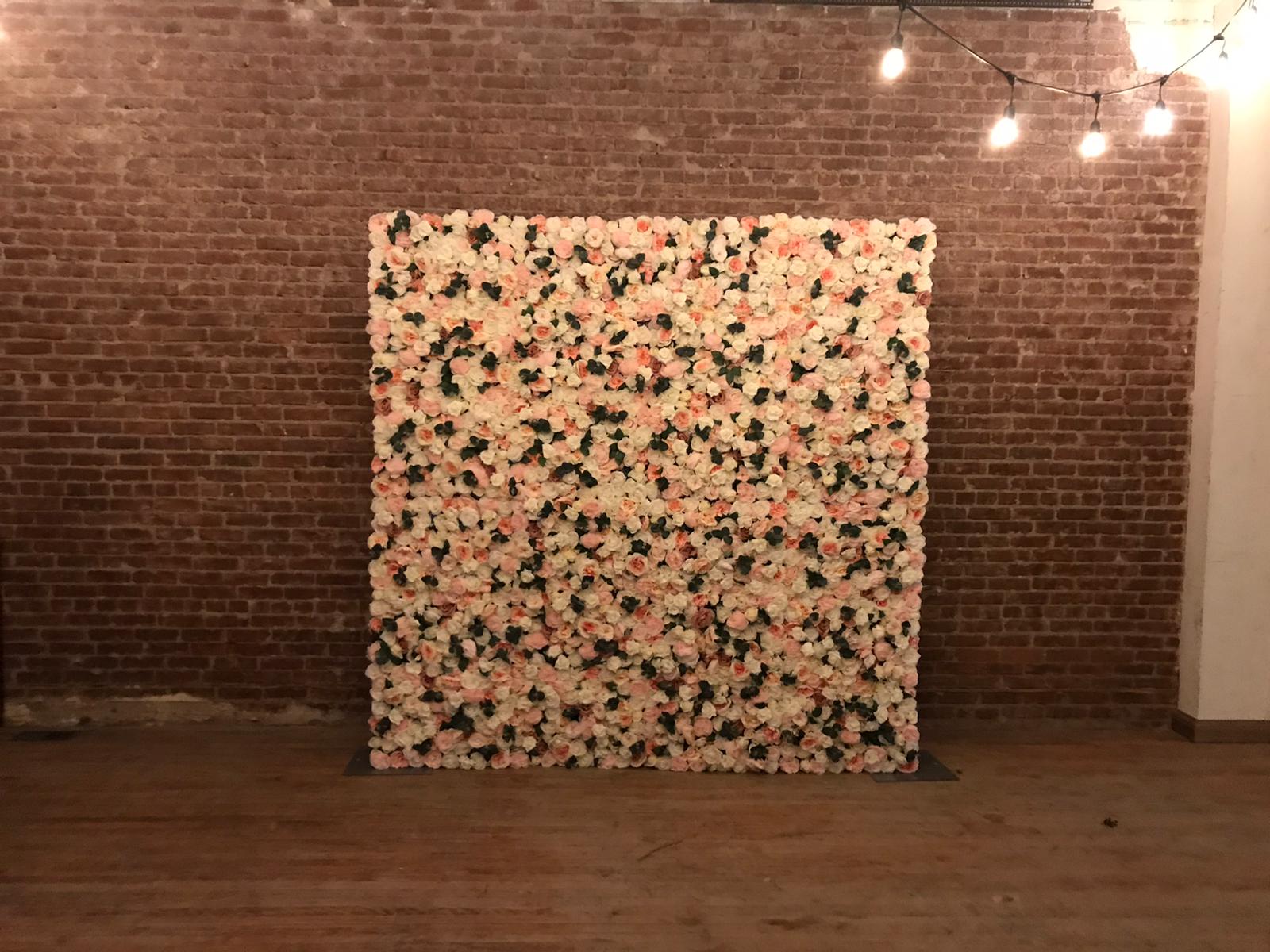 Victorian Arch or Meadow Arch Rental Aurora
Furthermore, If the Aurora flower walls don't interest you too much, you may wanna try either the Victorian Arch or the Meadow Arch. In my opinion, these would be really great for outdoor events. I think the Meadow Arch would really give a trendy cottage core or bohemian feel to any event and would be great for weddings or birthdays. Both Aurora flower arches are $299.
In addition to the flower wall rentals, If any event that you are hosting is having a red carpet, you could also rent out the carpet and stanchions from us for $199. The flower wall rentals in Aurora are a perfect backdrop for any red carpet pictures.
So now that you've heard about all of our Aurora flower wall rentals and arches, which one will you choose to liven up your event space?