Good, fun memories are what you need to help your customers make at your establishment because those are what'll keep them coming back! That's why you must ensure that you set the ambiance perfectly. What's good service without a good atmosphere? With our high-quality custom Toronto marquee letters company, the possibilities are endless for your establishment. Yours can be unique, literally giving customers an experience like no other.

Value Your Customers With Toronto Marquee Letters Company
If you really want to make an impact, you've got to be bold. Hotels and big bars can benefit from having an eye-catching sign or two, especially for the establishment's name. Word-of-mouth is everything, so make sure people know your name!
If your business needs a cozier, smaller sign, have no fear because our custom marquee signs' flashy lights are just as head-turning. Our bulbs are UL Listed, so you can be sure they're safe.
Marquee letters Company in Toronto is Great For Branding
Every business, from a restaurant to a distillery, needs a trademark to anchor their business to a customer's mind. Outdoor marquee signs can shout your name out to the world while also keeping you visible at night when guests are looking for an enjoyable experience to end their day.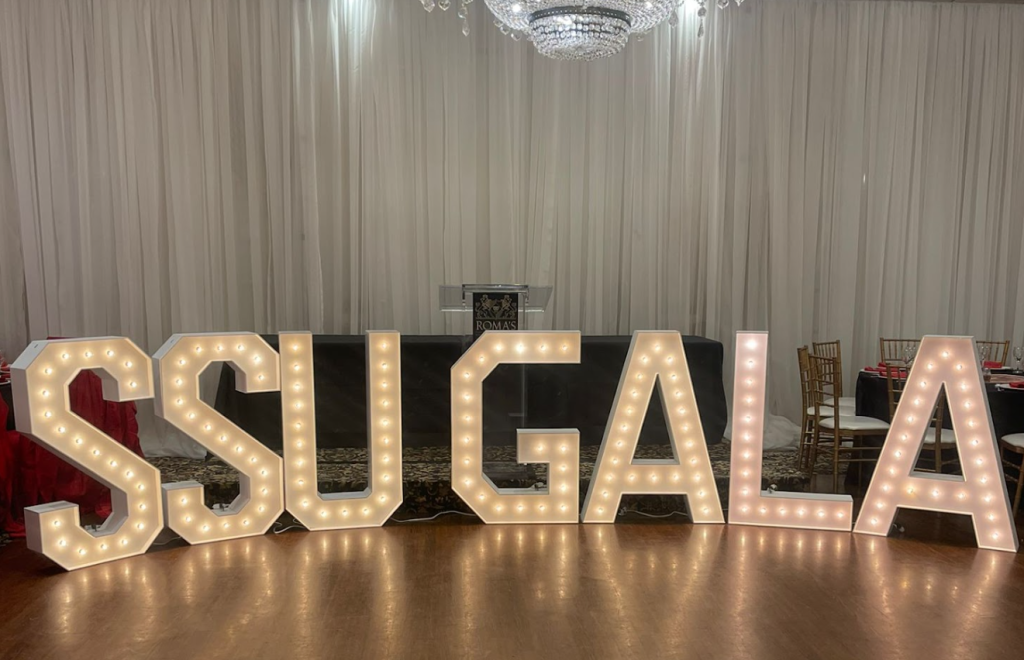 Center of attraction for events
Restaurants and hoteliers always need to make sure their place is booked with events because it adds extra publicity. It goes without saying: when people hold an event at your establishment, you need to be remembered in case guests want to hold their events at your place. Our custom marquee light with letters rental in Toronto can surely help with that or event planners out there: just imagine a big custom marquee sign as your event's centerpiece.
Spell out the word "love" or "Mr & Mrs" at your wedding, or your guest of honor's name at birthday parties! These custom marquee signs won't let anyone forget what the event is about. Get creative with your designs and you'll see everyone's face light up as they enter the room.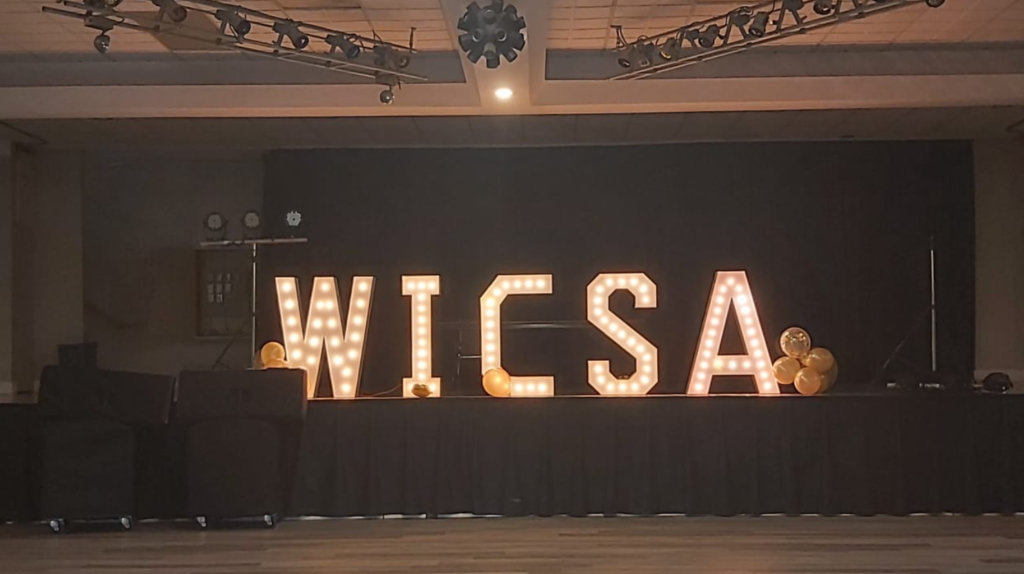 The Toronto marquee letters company is not just a business; it's a testament to the power of creativity. Founded by passionate individuals with a deep love for design and event planning, this company has rapidly grown into a trusted name in the Toronto event industry.
What Sets Them Apart:
A Diverse Selection: One of the key strengths of the Toronto marquee letters company is their diverse selection of marquee letters. Whether you're planning a wedding, corporate event, or a birthday celebration, they have a wide range of letters, numbers, and symbols to choose from. Customization options allow you to craft a unique message or theme that perfectly suits your event.
Quality Craftsmanship: Quality is at the forefront of their priorities. Each marquee letter is meticulously crafted to ensure it not only looks stunning but also functions flawlessly. The use of energy-efficient LED lights ensures your message shines brilliantly while keeping energy costs low.
Professional Service: From the moment you inquire about their services to the final installation, the company offers a seamless and professional experience. Their dedicated team works closely with you to understand your vision and execute it flawlessly.
On-Time Delivery: Your event timeline is important, and we understand that. They pride themselves on punctual delivery and setup, ensuring your marquee letters are ready to dazzle your guests right on schedule.
Affordability: High-quality event decor shouldn't break the bank. The company offers competitive pricing without compromising on the quality and impact of their marquee letters.
Bringing Your Events to Life:
Whether you're celebrating love, success, or milestones, the Toronto marquee letters for rent adds that extra sparkle to your special moments. Their marquee letters have graced weddings, corporate galas, birthday parties, and countless other occasions across Toronto, turning ordinary events into extraordinary memories.
Conclusion:
In the world of event decor, the Toronto marquee letters rental shines as a beacon of creativity, quality, and professionalism. With their wide selection, attention to detail, and commitment to customer satisfaction, they have become a trusted partner for event planners and hosts throughout Toronto. If you're looking to make your next event truly special, consider the marquee letters company in Toronto, where your message will shine bright and your memories will be illuminated forever.