Our Aurora photo booth rentals are an amazing addition to any event whether you are planning a corporate event, a wedding, a birthday party or a baby shower. Aurora photo booths will keep guests entertained, break the ice and bring instant gratification. Here are some questions you may want to be answered before booking 
1 What Comes with an Aurora Photo Booth?
When booking the Aurora photo booth, you are paying for unlimited 4×6 prints, digital copies of the photos, an on-site attendant, email sharing, tons of fun props, a backdrop of your choice, a DSLR camera, state-of-the-art printer, a light box and a table for props.
2 Are There Different Kinds of Aurora Photo Booths?
Yes. We offer two different kinds. There is the open concept, walk-up one which is a bit more modern. Secondly, we have our famous mirror me booth selfie photo booth.
3 How Much do The Aurora Photo Booths Cost?
Our photo booths cost anywhere between $499-$699 to rent.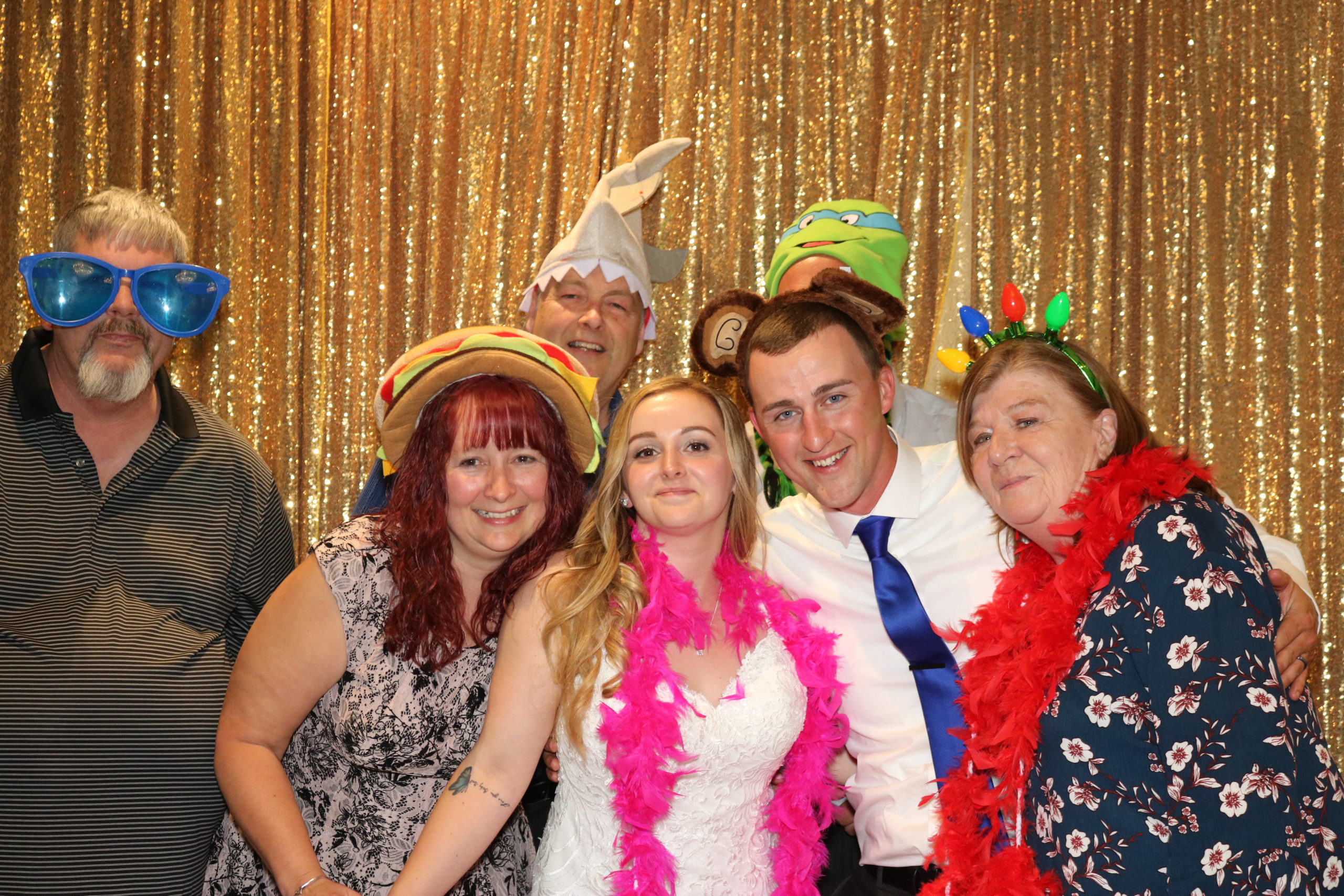 4 Do I get to choose a background?
When booking the open-concept photo booth, you get to choose your backdrop.
5 Why Should I Rent Out This Photo Booth?
Here is my exhaustive list of reasons you need this photo booth at your next event.
1  Aurora Photo Booth as Entertainment 
A super important part of planning an event is making sure you have things in place to keep your guests entertained. Aurora photo booths are a great way to keep your guests entertained for the duration of your event. Since we allow unlimited prints, guests will be able to take as many pictures as they want with multiple different people throughout the event. We also provide fun props that your guest will love.
2  Aurora Photo Booth Rentals Break The Ice
Whether the event is big or small, there is always a little bit of tension or awkwardness at the beginning. There are probably gonna be some people that don't know each other or have never met which is why it is important to have something to break the ice at your event and get people comfortable. An Aurora photo booth is a great way to help ease everyone and get everyone feeling more comfortable with each other. In a photo booth, people can interact and laugh together. 
3  Aurora Photo Booth Rentals Give Instant Gratification 
If you have ever used a photo booth, you know there is no greater feeling than when you finish taking your photos and see the strip. You instantly have a little memory to take home. You can offer your guests this instant gratification if you rent out our Aurora photo booth. They'll have something to take home as well. Not only will they have the physical photos to take home but they'll also have digital copies to store in their phone.
6 What Decor Pairs Well with The Aurora Photo Booths?
Our marquee letters and Aurora balloon arches are also both great additions to any event and pair well with our photo booths. Read a bit more about both of those decor options below.
In a dimly lit room, our luminescent Marquee letters bring a warm atmosphere to any party and are sure to catch everyone's attention. You could have your name spelt out, the age you are turning or anything else for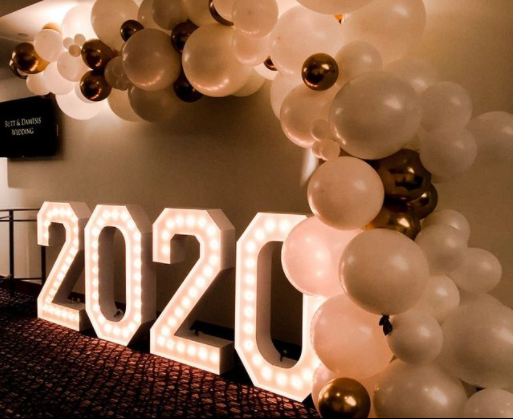 your marquee letter rental. Marquee letters can also help to tie a room together and liven up any space. These letters are 42 inches high and cost $89 each.
A flashy balloon arch is sure to catch the attention of anyone who enters your party. With being able to choose from 21 beautiful colours, you can customize the arch to be suitable for any theme you choose. Aurora balloon arches are versatile since they can be used at a birthday event for any age. 
With every balloon decor rental in Aurora, you get the choice of 4 colours and the option to add more for an additional fee. Here are a few colour combos I believe look great together!
White, blush, light blue and coral

Ruby red, blush, orange and yellow

Gold, black and white 

Black, white, navy and light blue