Rent Marquee Letters Guelph
Guelph Marquee Letters Company
Welcome to Toronto Marquee Lights, the premier location to rent marquee letters in Guelph. We offer gorgeous Guelph marquee letters, perfect for events like weddings, birthday parties, marketing events, baby showers and much more! Our outstanding customer service agents, easy rental process and unbeatable prices have helped us earn the trusted vendor title on Wedding Wire and TheKnot. 
We proudly offer a range of event decor rental items including  balloon decor, flower walls, and more have been crafted to perfectly accentuate your marquee letter rentals for your Guelph event. 
Marquee letter rentals in Guelph cost $89 each + delivery.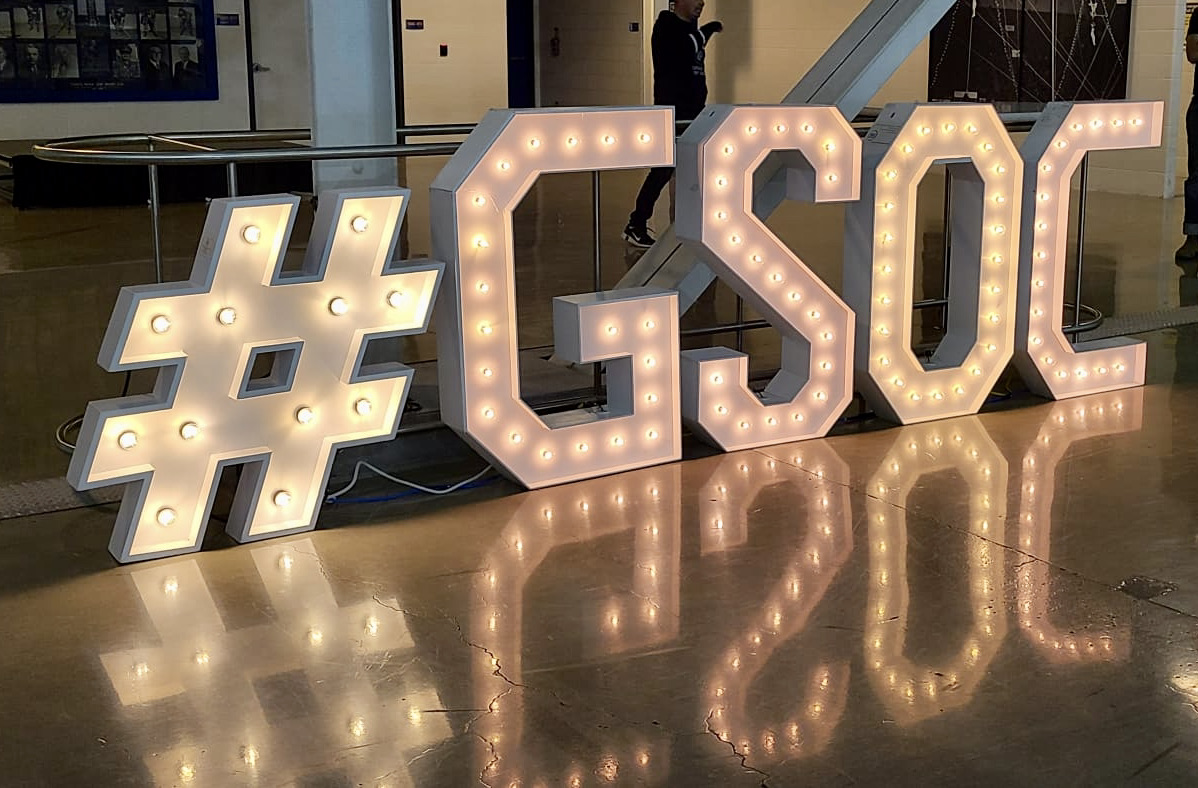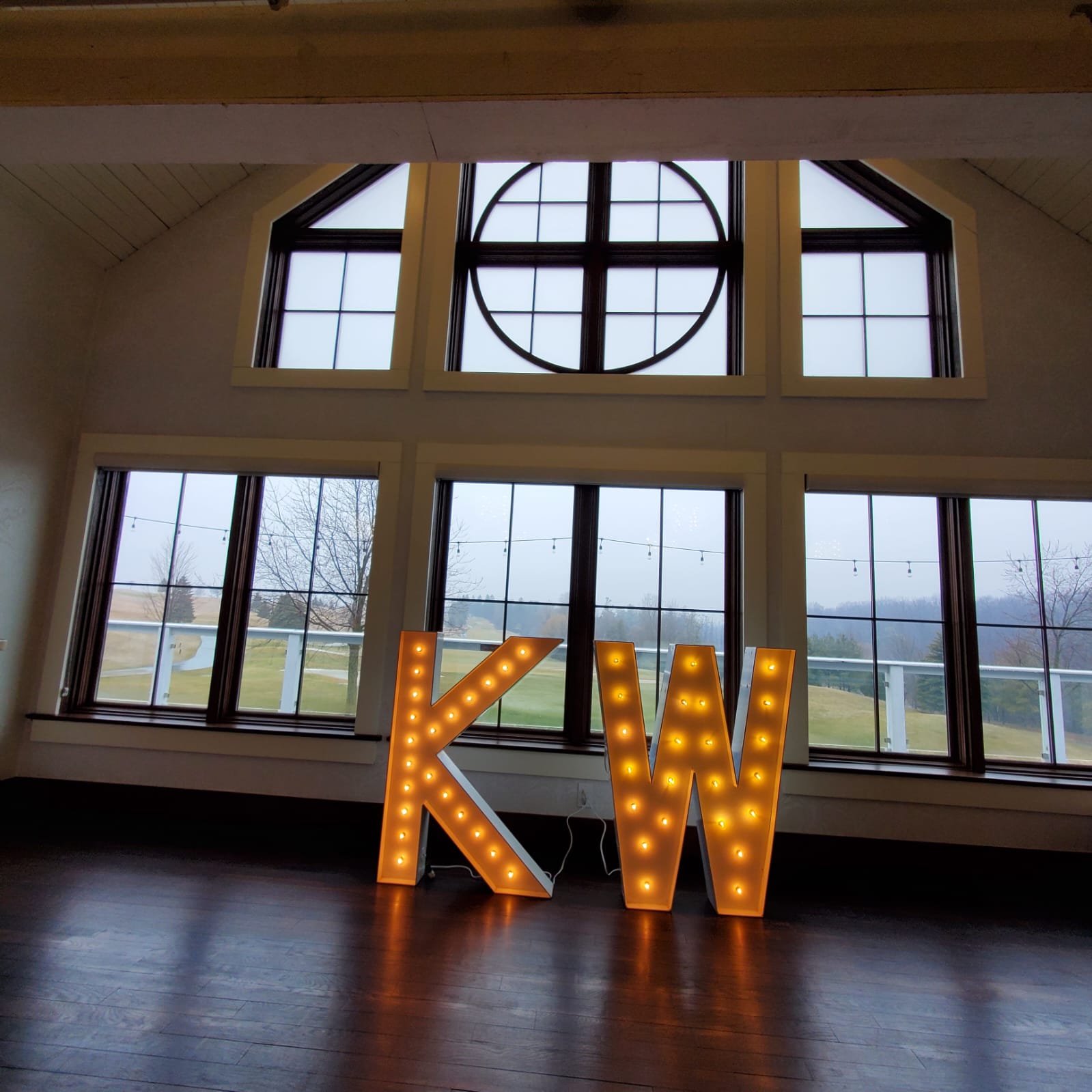 Rent Marquee Letters with Lights in Guelph
Our dazzling marquee letters with lights brighten up event spaces in Guelph. The vintage style light bulbs are high-quality, instantly elevating the ambiance at Guelph events with a custom marquee monogram. These classy marquee letters are both elegant and eye-catching, making them perfect for a wide-variety of Guelph events and parties.
Our marquee letters with lights for rent in Guelph are very affordable costing $89 each + delivery.
Guelph Marquee Numbers for Rent
Celebrate important milestones in Guelph in an exciting way, with 4ft tall marquee number rentals. These gorgeous marquee numbers in Guelph are an exciting way to celebrate birthdays, corporate milestones and more. Plus, if you are hoping to make a bigger impact with your marquee display, consider pairing it with a bright balloon arch.
Marquee number rentals cost $89 each + delivery in Guelph; learn more here.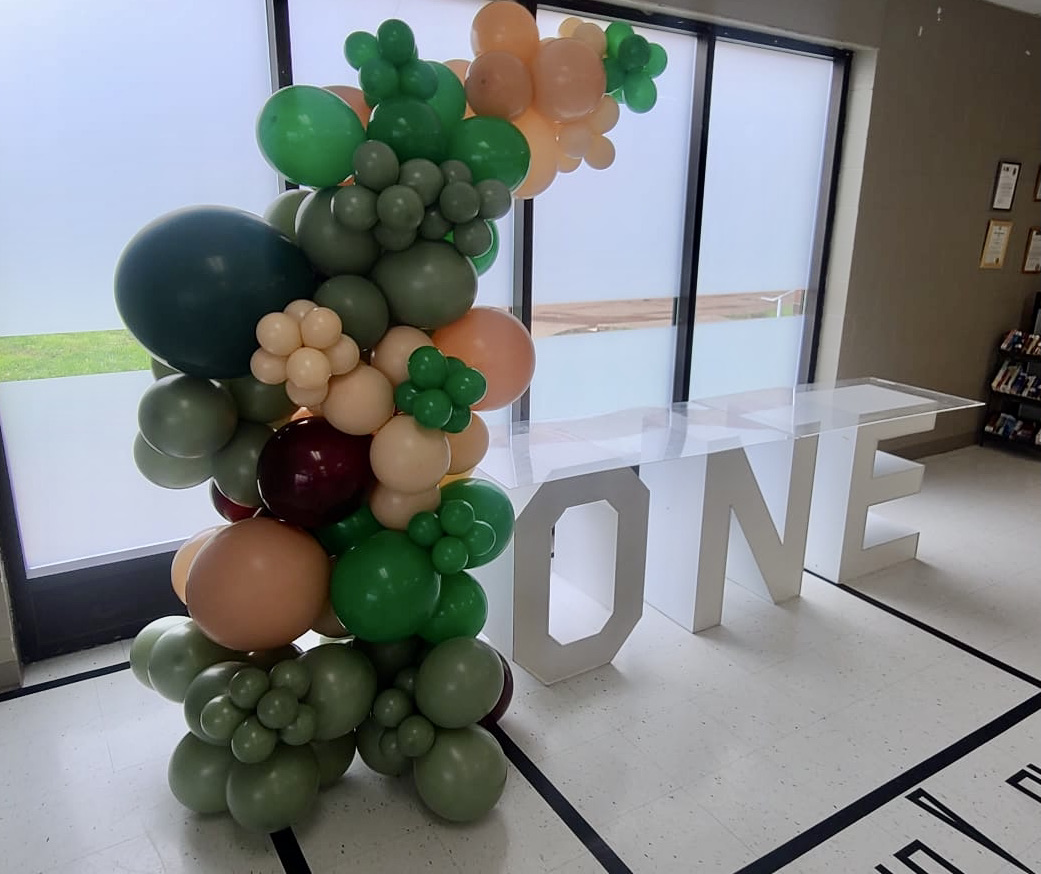 Guelph Marquee Block Letter Tables for Rent
Our marquee block letter tables are 3ft tall, and are an excellent and classy way to display items at Guelph events like a cake, gifts or merchandise. Marquee block tables are one of our most popular rentals in Guelph for baby showers, gender reveal parties, birthday bashes, and wedding receptions. The most rented tables in Guelph are our ONE and BABY table. Otherwise, you can create a custom marquee table with any combination of marquee blocks!
Marquee block letters cost $89 per marquee + delivery in Guelph.
Guelph Wedding Marquee Letters for Rent
Our vintage style marquee letters are an unbeatable option for wedding decorations in Guelph. We offer several romantic marquee displays including the LOVE, MR & MRS and the lovely marquee heart displays available in Guelph. Alternatively, many couples opt for personalized marquee monograms including their initials, new married last name, or wedding date. Furthermore, if you are looking to get engaged in Oakville, consider our MARRY ME marquee rental and pair with our red rose flower wall.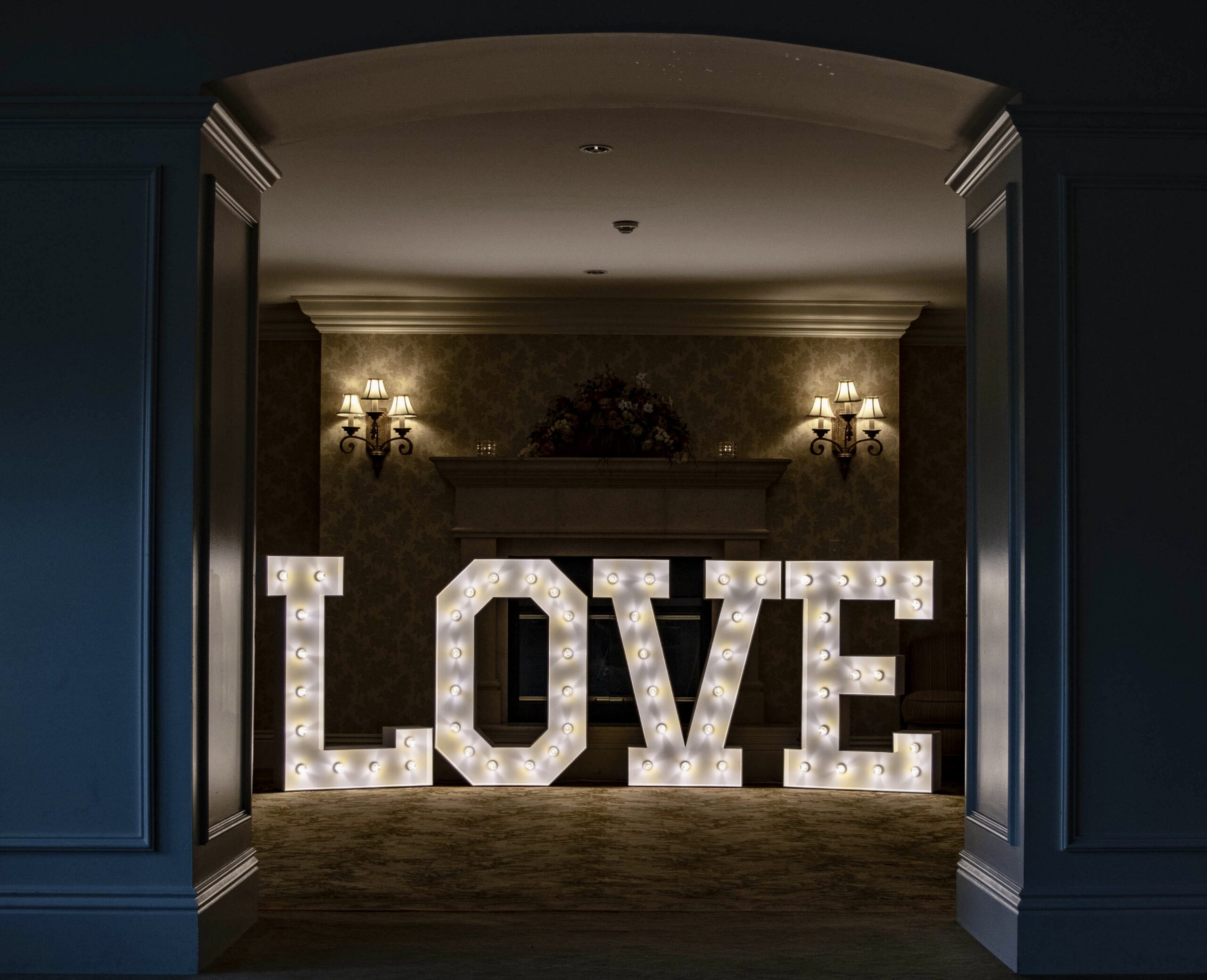 Guelph Photo Booth Rentals
Guelph Flower Wall Rentals
Guelph Balloon Decor Services