Rent Marquee Letters Peterborough
Peterborough Marquee Letters Company
Welcome to Toronto Marquee Lights, the premium place to rent marquee letters in Peterborough, ON, and surrounding communities. Our proudly Canadian small business has grown across Ontario by providing the most magnificent marquee letters for rent at the most affordable rates around. We have perfected the event rental process to provide an efficient service. Plus, we offer a variety of event decorations that perfectly pair with our marquee letter displays like balloon decor, flower walls, and more all available in Peterborough.
Finally, check us out on Wedding Wire and TheKnot where we have been rated a trusted vendor. 
Marquee letter rentals in Peterborough cost $89 each + delivery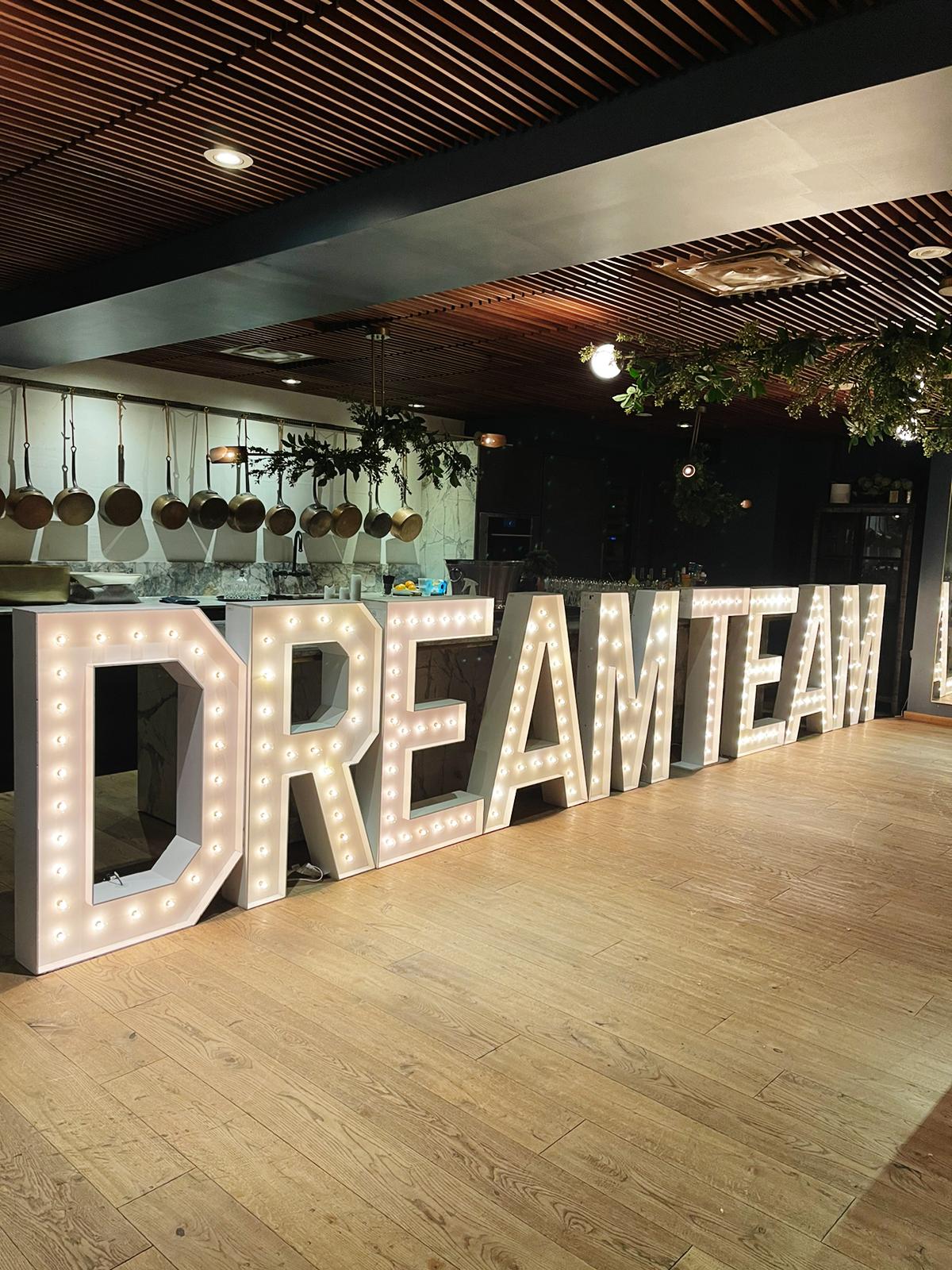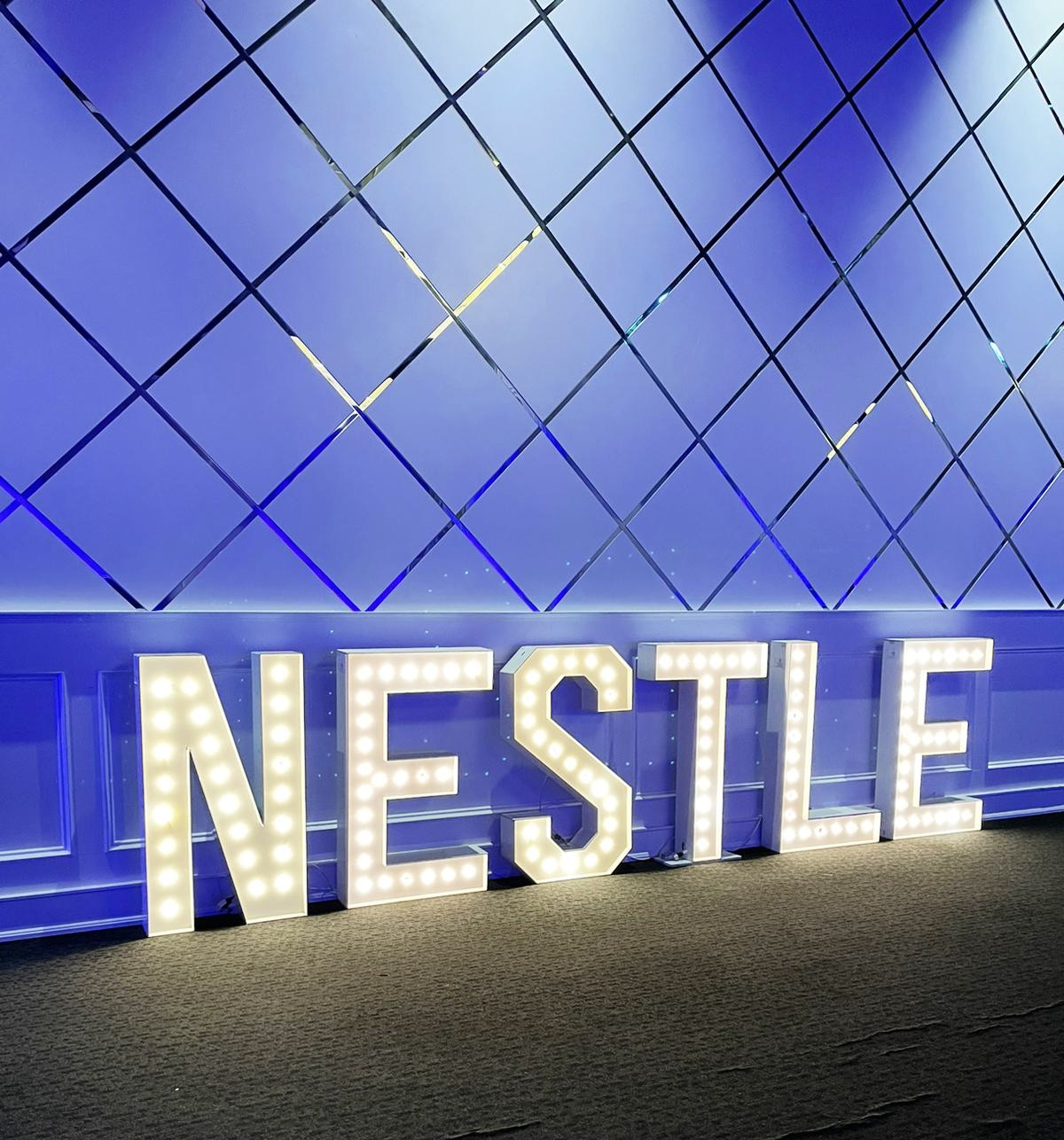 Rent Marquee Letters with Lights in Peterborough
Marquee letters with lights are hand-fitted with light bulbs available in a variety of color hues so you can set the tone catering to your Peterborough event's theme. Instantly elevate the ambiance at your Peterborough event venue with a dazzling marquee monogram customized to your event. Our marquee letters are most popular at weddings, birthday parties, baby showers, corporate events, and much more in Peterborough, ON.
Our marquee letters with lights for rent in Peterborough are extremely affordable costing $89 each + delivery.
Peterborough Marquee Numbers for Rent
Our magnificent marquee number rentals are available in several styles in Peterborough. A top choice for milestone events like big birthday bashes, end-of-year corporate galas, new years Eve parties and more in Peterborough, these massive marquees come in many sizes – up to 4 ft tall. Plus, you can further customize a marquee numbers display by pairing them with a beautiful balloon arch.
Marquee number rentals cost $89 each + delivery in Peterborough – inquire here.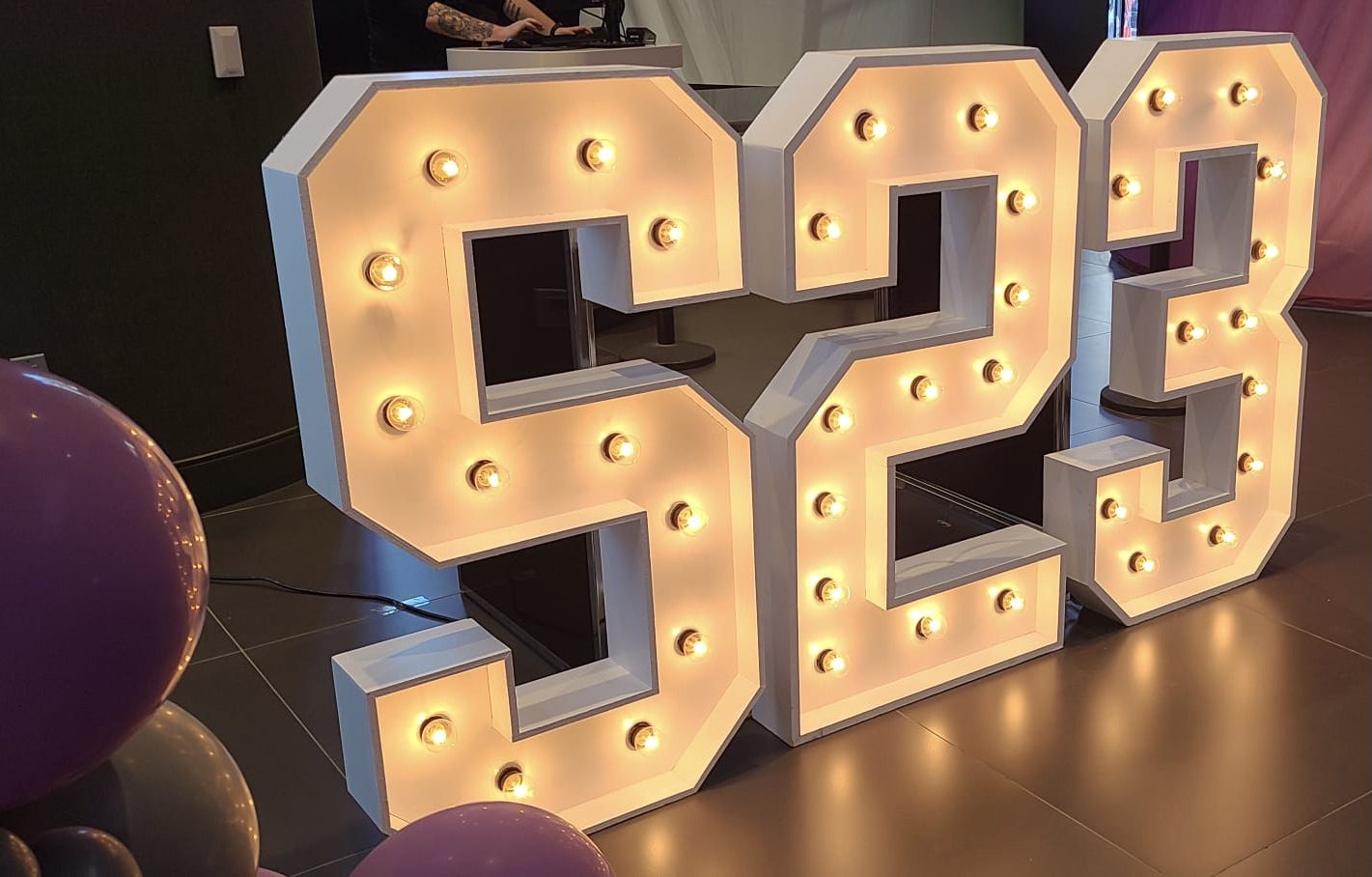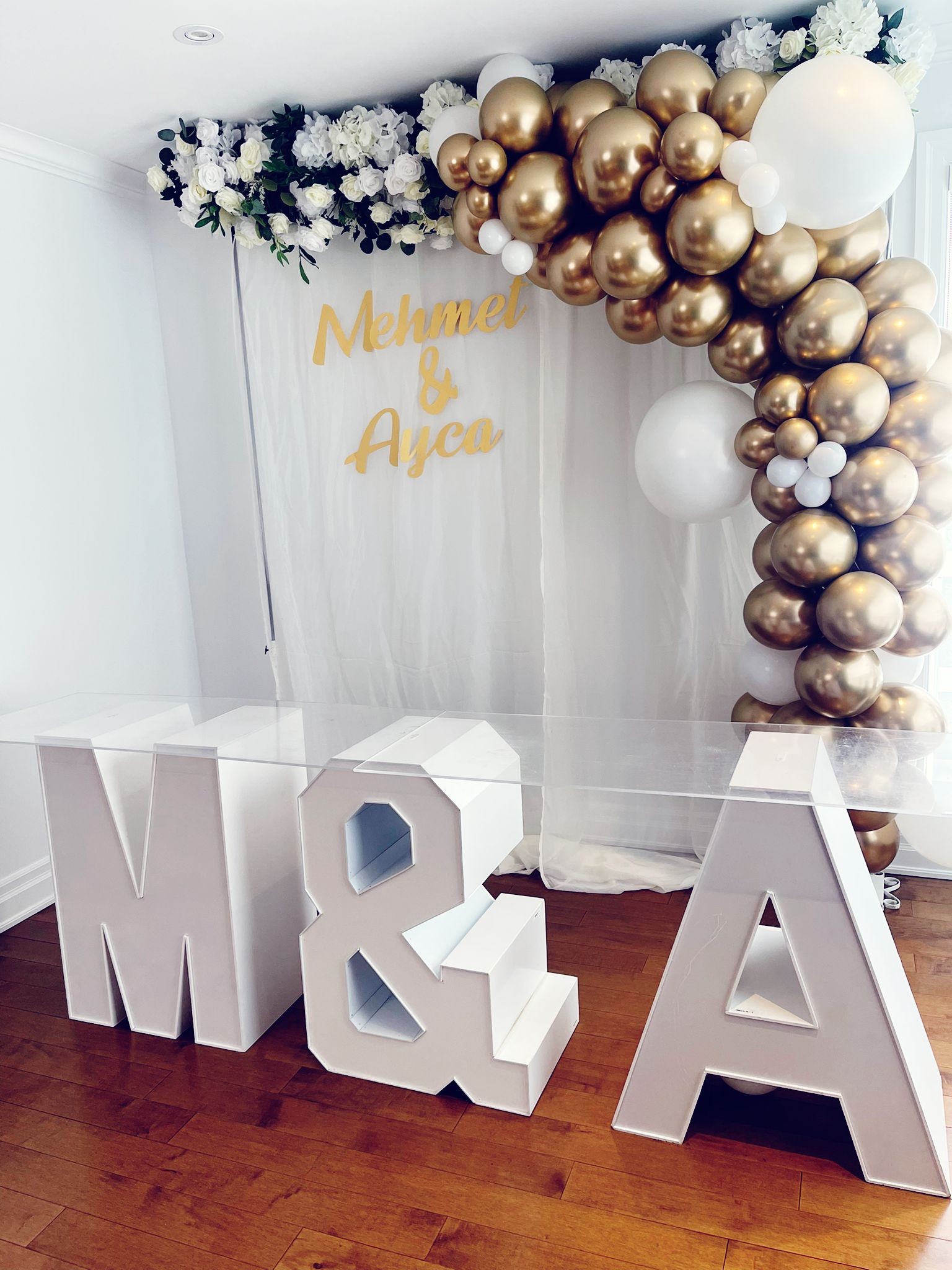 Peterborough Marquee Block Letter Tables for Rent
Marquee block letter tables combine purpose and prettiness to create an exquisite event decor item. Display gifts, cakes, merchandise, food and drinks, and much more on these sleek glass tabletops which we provide for free. Perfect for Peterborough parties, our most popular marquee block letter tables are the ONE and BABY tables. Otherwise, for a more personalized look, create a custom marquee table with any combination of marquee blocks!
Marquee block letters cost $89 per marquee + delivery in Peterborough.
Peterborough Wedding Marquee Letters for Rent
Set the scene for a romantic affair at Peterborough weddings with stunning marquee monograms. The warm glow cast by our stunning marquee lights is both romantic and elegant. We provide several romantic options to choose from in Peterborough including the LOVE, MR & MRS and the lovely marquee heart displays. Alternatively, many clients in Peterborough select custom marquee displays to display new married last names, the couples' initials, or their wedding date for example.
If you are planning to propose to your significant other in Peterborough, consider our MARRY ME marquee rental and pair it with our red rose flower wall.
Wedding Marquee number rentals cost $89 each + delivery in Peterborough.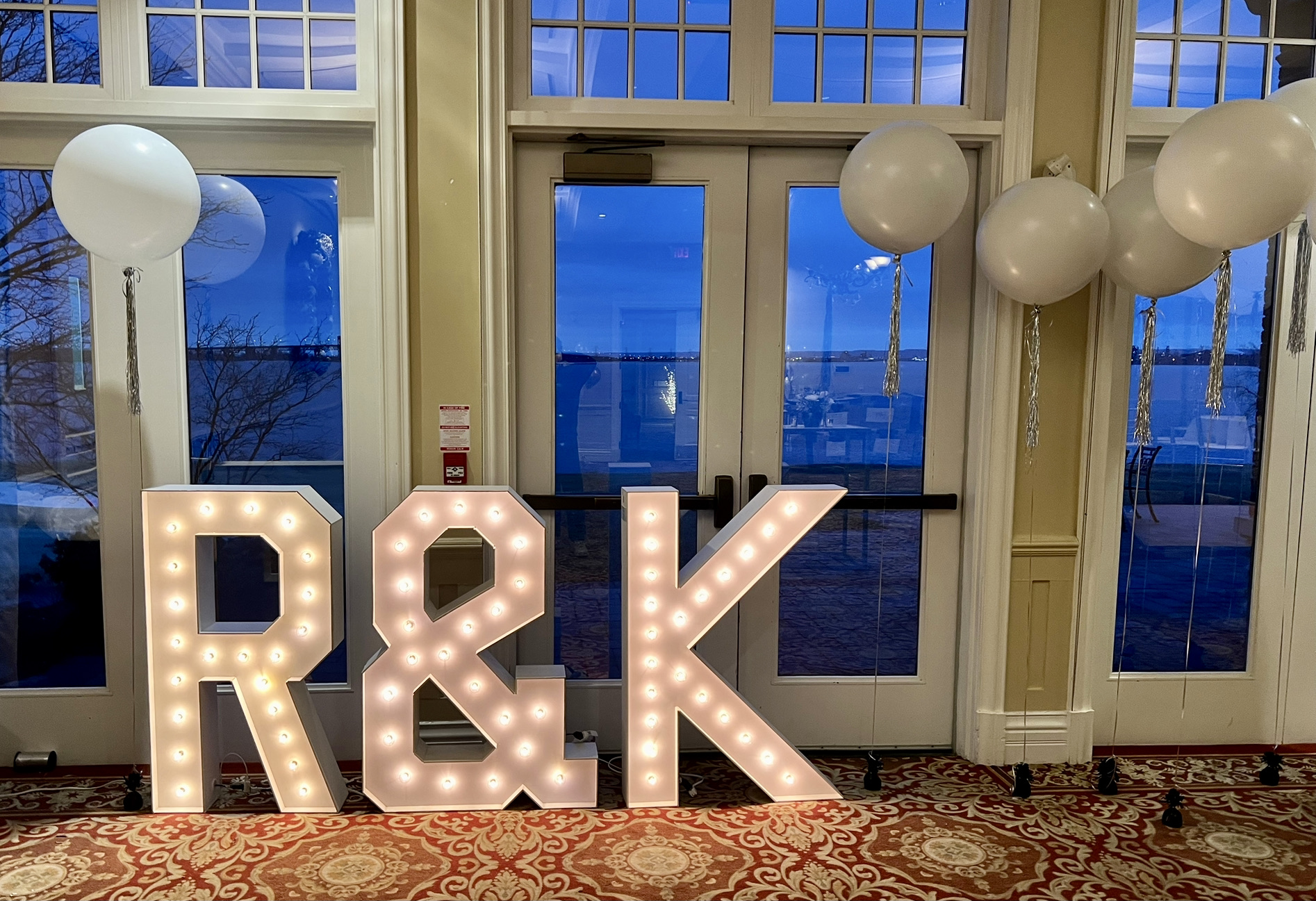 PETERBOROUGH FLOWER WALLS
PETERBOROUGH BALLOON DECOR
PETERBOROUGH PHOTO BOOTHS